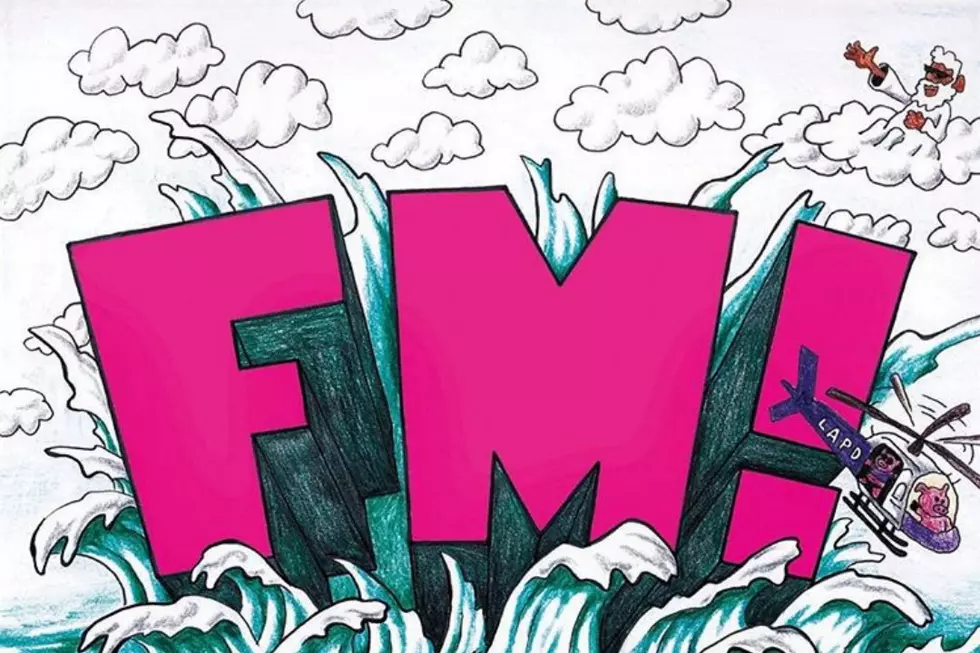 Vince Staples 'FM!' Album: Listen to New Songs Featuring Earl Sweatshirt, Jay Rock and More
Def Jam
Album No. 3 from Vince Staples arrives. On Friday (Nov. 2), the Long Beach, Calif. rapper shares his new FM! LP with the masses.
For his latest outing, the former XXL Freshman puts together an 11-track collection and invites Earl Sweatshirt, Jay Rock, Tyga, Ty Dolla $ign, E-40 and more to partake as well. Kenny Beatz handles the bulk of the production duties with additional assistance from Cubeatz, Haglar and KillaGraham.
According to Vince, the offering is a homage to his biggest fan. "As artists we are nothing without the fans," he recently wrote on Instagram. "I took time off from recording my next album to make a very special project dedicated to my biggest fan and supporter since day one. He said he needed something that represented him and where he comes from so here it is. Thank you for years of loyalty, I do this for people like you."
FM! follows 2017's Big Fish Theory. Along with the album, Staples has released the new visual for the track "Fun!" The video shows the happenings in Vince's LBC neighborhood through the lens of a faux Google-mapping van camera.
Listen to Vince Staples' FM! album and watch the "Fun!" video below.
Vince Staples' FM! Album Tracklist
1. "Feels Like Summer" featuring Ty Dolla $ign
2. "Outside"
3. "Don't Get Chipped" featuring Jay Rock
4. "Relay"
5. "New EarlSweatshirt (Interlude)" featuring Earl Sweatshirt
6. "Run the Bands"
7. "Fun!" featuring E-40
8. "No Bleedin" featuring Kamaiyah
9. "Brand New Tyga" featuring Tyga
10. "(562) 453-9382"
11. "Tweakin" featuring Kehlani
See Every Hip-Hop Song That Topped the Billboard Hot 100 in 2018