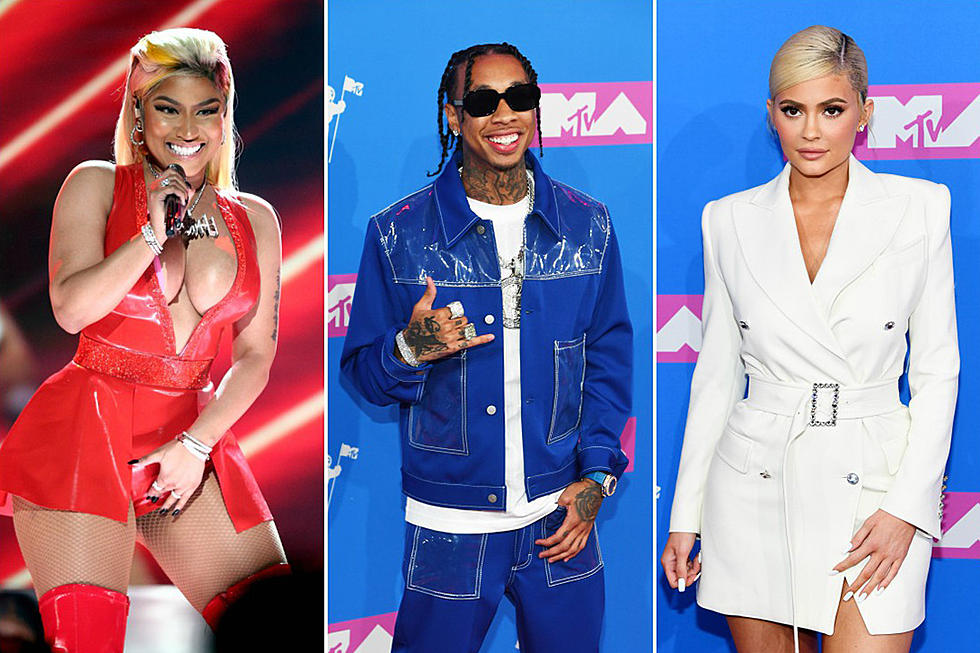 Tyga Tells Nicki Minaj He's Partly Responsible for Creating Kylie Jenner's Image
Frederick M. Brown / Nicholas Hunt, Getty Images (3)
During the show, the Queen rapper asked Tyga if he misses his ex-girlfriend Kylie Jenner. Taking a page out of Future's book, the "Taste" rhymer responded, "Nah, I'm good. I'm good love, enjoy."
Nicki then asked Tyga if he felt he was responsible for putting Jenner on the map. While the rapper admits that Kylie already had a platform and was destined for greatness, he says he played a role in creating her image.
"You gotta look at the before and after. She always had a platform. She was always destined to be what she was gonna be, regardless," he said. "But when I stepped in... it was like, 'You can do this, you should do this, you should start doing your hair like this... You need Black people to fuck with you 'cause you need culture'... I had a lot to do with all that."
While Tyga said he had a lot to do with helping Kylie become who she is today, the rapper said he feels no need to hop online and expose her. "I'm not a bitter type of person, because the universe will pay me back," he added. "We had a good time, but we kept it moving. We're both doing good."
In addition, Nicki grilled T-Raww on his thoughts about Travis Scott—with whom said he has no beef.
Listen to what Tyga had to say about Kylie Jenner below.
See Photos of Tyga's Different Looks Over the Years