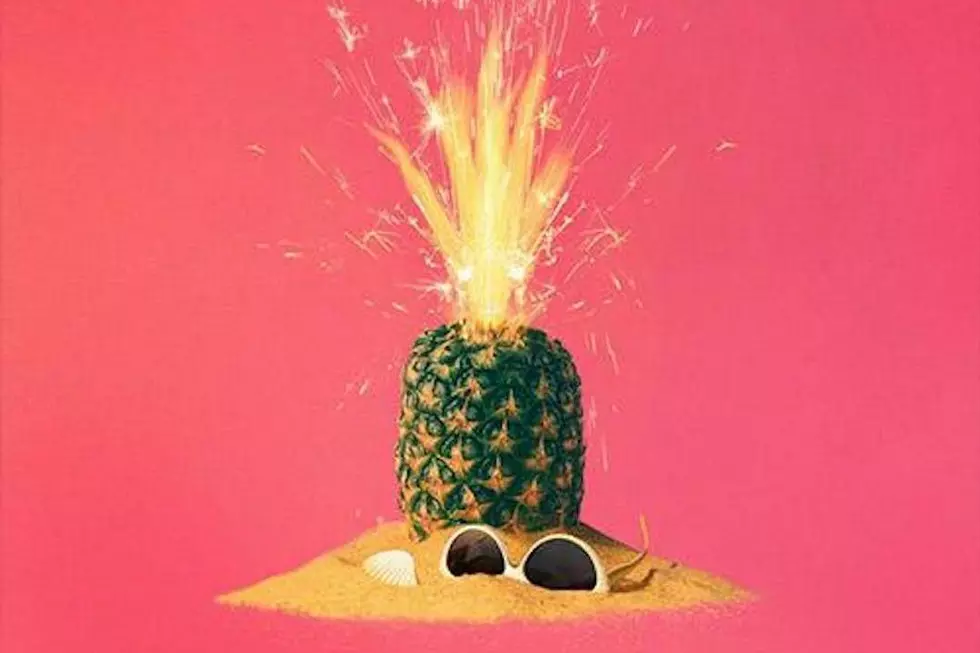 Ty Dolla Sign Recruits Gucci Mane and Quavo for New Song "Pineapple"
Atlantic Records
After giving fans a taste of the track at his recent North Carolina concert, Ty Dolla $ign drops his new "Pineapple" record with Gucci Mane and Quavo. At midnight (March 30), the California native unleashed the record for fans, which could be a potential banger for the upcoming summer season.
The new song features all three artists making personifications about pineapples, whether it be the shape of jewelry, or its distinct taste. Gucci kicks things off by spitting some bars about showering his girl with all of the luxury gifts she could want that will help her stunt on everyone.
"Yellow diamond ring on my fist like a pineapple/shaped like a coke bottle" Guwop spits. "I threw a dime at her, shine on her/Grind on her, wine and dine her/Buy that bitch designer, I'm major, they minor."
Ty Dolla handles the hook with some signature vocals, where he makes some catchy references to the delicious fruit.
"Short seen my wrist, said it look like pineapple/Shorty super thick, bet it taste like pineapple," Dolla $ign croons.
Finally, Quavo finishes things off with an autotune-styles verse, where he flexes on all of his haters by how much cash he spends on lavish items.
"Pineapple sweet, we geeked," Quavo serenades. "Fuckin' up racks, went a put Chanel on her feet/Pineapple coup with the engine/Pineapple souped with the hemi."
While there are rumors that the "Pineapple" was supposed to be on Ty Dolla's Beach House 3 album of last year, it didn't make the final cut. Now, many fans are hoping that the record will be on his long-awaited MihTy joint album with Jeremih, but we'll have to wait and see.
Listen to Ty Dolla's "Pineapple" record with Gucci and Quavo below to hear what they've been cooking up.
See New Music Releases for March 2018