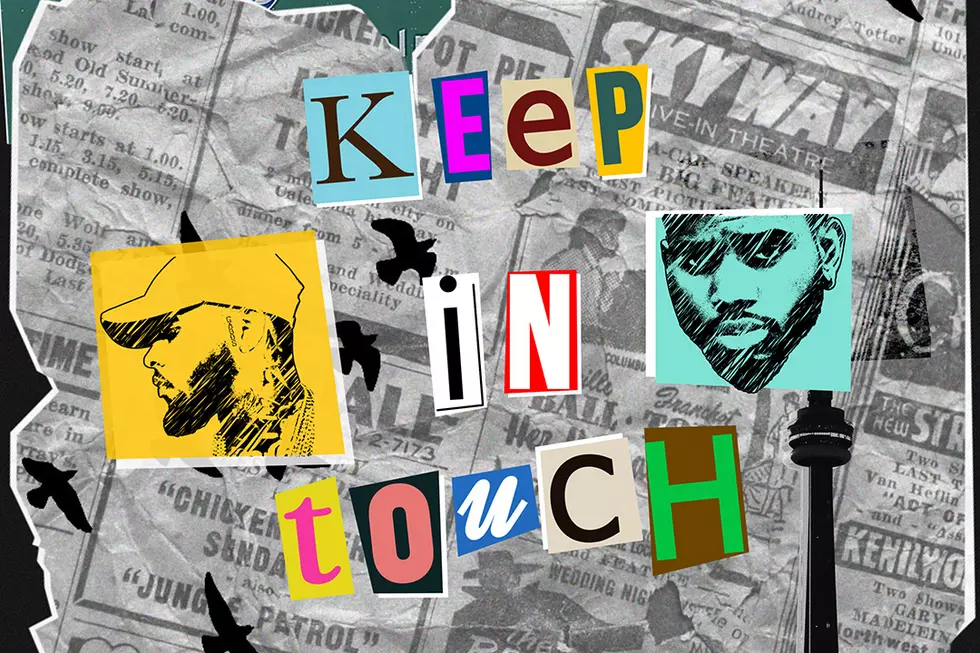 Tory Lanez and Bryson Tiller "Keep in Touch": New Song Highlights the One That Got Away
Mad Love / Interscope Records
Two of R&B's biggest names have come together for the new song "Keep in Touch." Released on Friday (Aug. 17), the Nes, Jordan Lewis and Hagler-produced track finds Tory Lanez and Bryson Tiller showing off their vocals and raps as they open up about the one that got away.
"I'm missing when we was us/Miss when I wasn't famous, that's when we could be us/Kiss right in the street, fuck if anybody sees/Just friends, I don't think anybody believes/Hard to keep it PG with a nigga like me, goddamn," Tiller raps during the song's first verse.
After a hook from the Louisville, Ky. artist, Lanez comes in with his signature sing-rap style. "I'm in first class/Thinking 'bout how you would get me right/Damn near made me miss the flight/Fucking you and get it right, yeah/You gon' bring me to the first time we fucked on the futon/Back then, I would do anything to get you alone," the Toronto rapper spits over a thumping beat.
While it's uncertain if "Keep in Touch" is just a loosie, Tory has two new projects on the way. In July, the Canadian artist announced he would be dropping El Agua and Love Me Now during the summer. "2 NEW PROJECTS DROPPING THIS SUMMER !!! #ElAgua and #LoveMeNow ON THE WAY!!," he wrote on Instagram.
Although release dates for the projects have yet to be revealed, the "Shooters" rapper did say that Nicky Jam would appear on El Agua, while Lil Baby, Gunna, Chris Brown, 2 Chainz and A Boogie Wit Da Hoodie will contribute to Love Me Now.
Listen to "Keep in Touch" below.
See Tory Lanez's Different Looks Over the Years