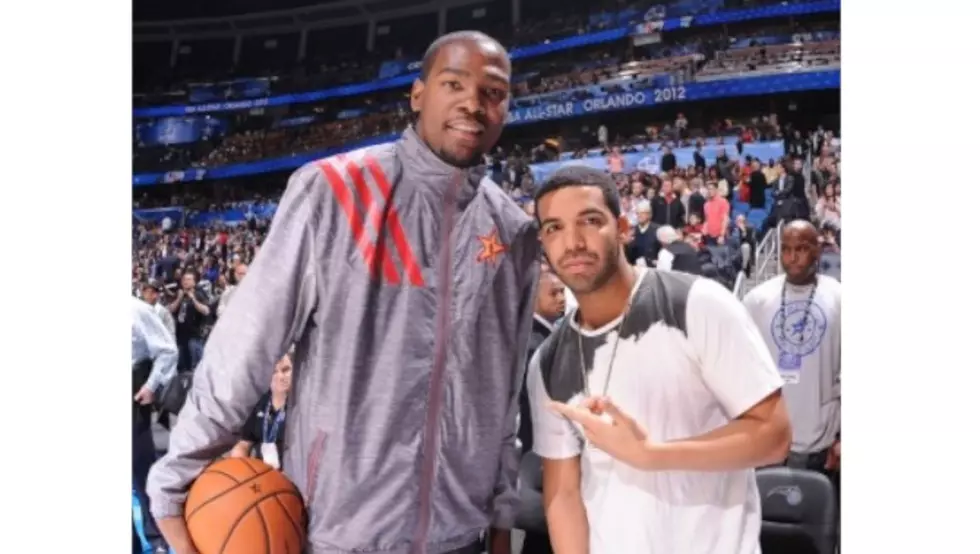 NBA Fines Toronto Raptors $25K Because Of Drake
Everyone knows Drake loves a basketball photo op. Here's Drake with Kevin Durant.
The NBA deemed Drake's plea to KD as a violation of it's anti-tampering rules. In September 2013, Drake was named as the Raptors Global Ambassador.
"Before we leave, I just want to show one of my brothers something," Drake said to the to the roaring crowd. "You know, my brother Kevin Durant was kind enough to come to the show tonight and watch us. I just want him to see what would happen if he came to play in Toronto. Let him know what would happen," said Drake at OVO Fest
The ESPY's host watched his Raptors make a playoff appearance this year, in which they ended up losing in 7 to the Brooklyn Nets.