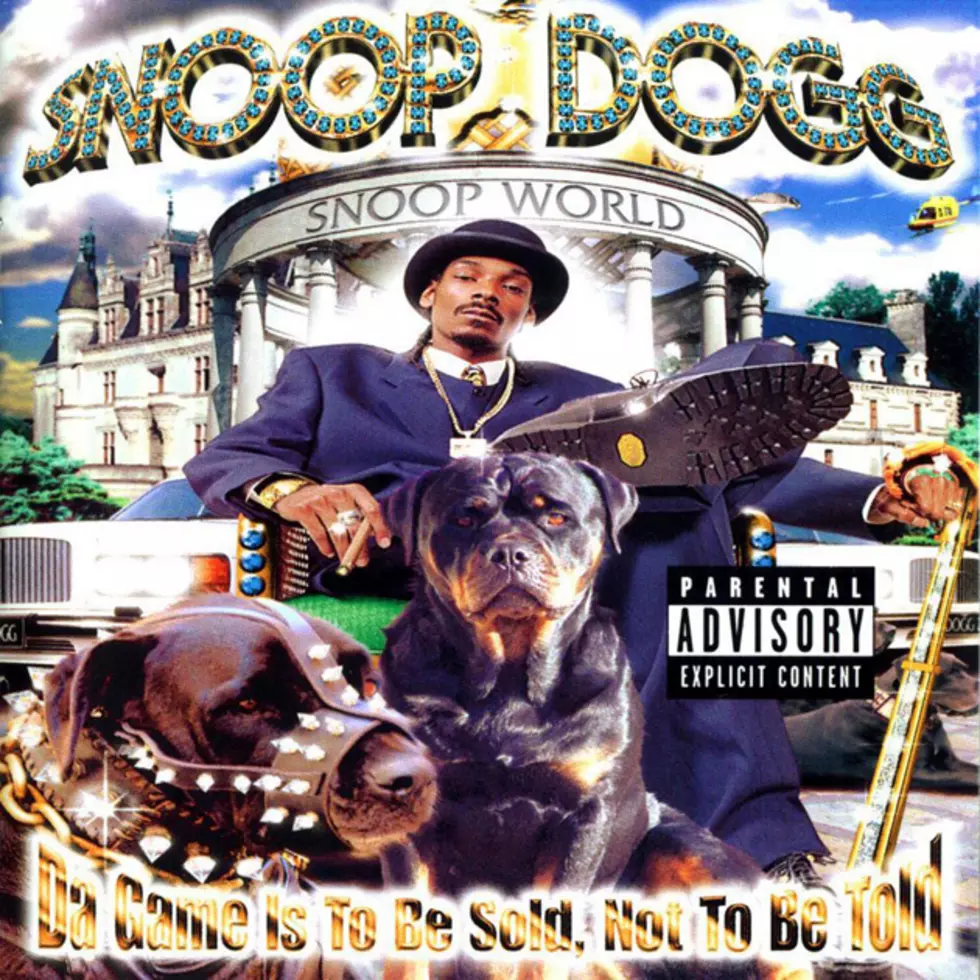 Today in Hip-Hop: Snoop Dogg Drops 'Da Game Is To Be Sold, Not To Be Told' Album
No Limit/Priority Records
On this day, Aug. 4, in hip-hop history…
1998: In the aftermath of 2Pac Shakur's murder and his mentor, Dr. Dre's exit from Death Row Records, Snoop Dogg was looking for an escape out of Suge Knight's iron-fisted grip. Whether it was the bad press or murderous karma that surrounded the mighty record label, Death Row Records had become an unsafe to work and Snoop wanted out. Enter Master P who stepped in to provide Snoop safe harbor at No Limits Records after the drama at Death Row had become too difficult to endure.
Snoop's third album, Da Game Is To Be Sold, Not To Be Told, his first LP outside the Death Row family, was released on August 4, 1998 on No Limit Records. While enjoying tremendous commercial success, selling over 520,000 copies in its first week, the album has largely been considered one of his least successful albums critically. Snoop never quite clicks with the No Limit style production provided by Beat By The Pound and his writing seems less sharp outside Dre's mentorship.
Despite its lack of critical respect, the album still maintains a high level of historical significance. Not only because Snoop's label departure serves as a de facto bookmark to the end of Death Row's relevance as a dominant cultural and commercial force but because Snoop's No Limit signing can be seen as symbolic end to the era of inter-regional beef. With the death of 'Pac, Snoop assumed the mantle of becoming the most popular rapper from the West Coast. His decision to join New Orleans' No Limit Records was a powerful symbol of peace that began to heal regional divides and foretold the oncoming rise of the South as a dominant cultural and commercial force in hip-hop.
Although, there is certain novelty in hearing Snoop rhyme over No Limit beats, Da Game Is To Be Sold, Not To Be Told  is the rare album that's cultural significance trumps it's critical merit. Plus, that cover is a classic. Just look at it.
See 25 of the Best Hip-Hop Projects of 2017 (So Far)