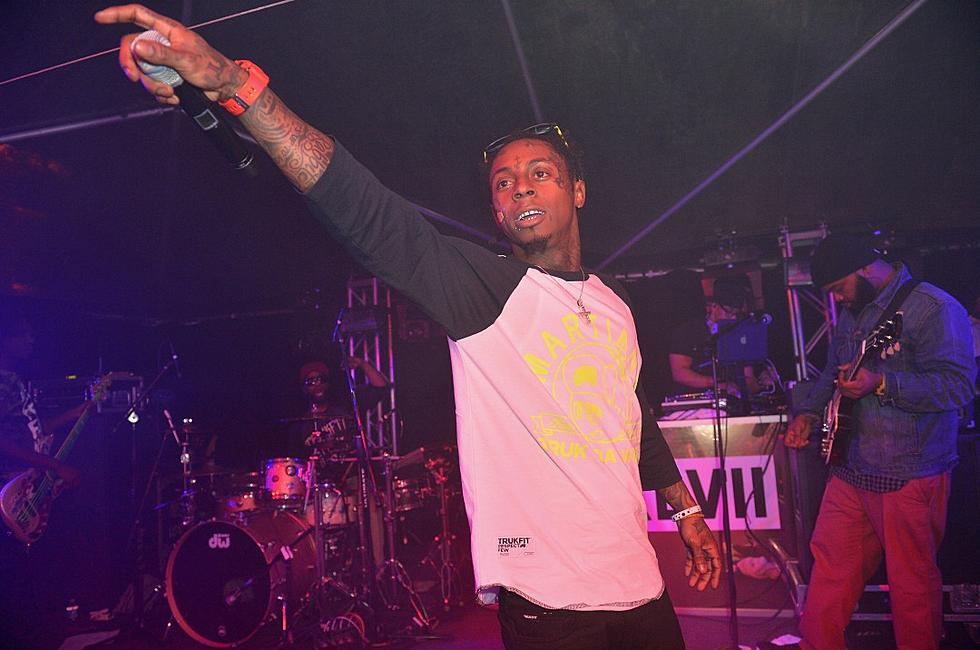 Today in Hip-Hop: Lil Wayne Suffers Seizure on Music Video Set
Gustavo Caballero, Getty Images
On this day, March 12, in hip-hop history...
2013: Lil Wayne suffered a seizure on the set of a Young Money music video with Nicki Minaj on March 12, 2013. Wayne was rushed to Cedars-Sinai Medical Center in Los Angeles. TMZ was the first to report the story and it was confirmed by Wayne's publicist shortly after. This was the second set of health scares for the Young Money general.
Weezy F had been a long time lean drinker and many speculated that his seizures were attributed to the addicting concoction. The sugary, prescription-strength codeine and Sprite mixture when taken in high doses can cause a suppression of the central nervous system. In other words, the "purple drank" can cause heart failure and loss of breath, which is what happened to the Hollygrove hero. But, a few days after Wayne's 2013 seizure, Cash Money's Birdman released a statement saying they had "nothing to do with drugs."
This wasn't the first time Weezy had cheated death. In 2012, Wayne's fixation with the purple potion led to his first seizures. In October of that year, he checked himself into a Louisiana hospital after suffering two seizures in 24 hours.
In 2016, after having previously said he was putting down his double cup as a result of the 2013 scares, Tunechi was spotted drinking lean again according to reports once again from TMZ.
See Kanye West's Recent Twitter Shenanigans