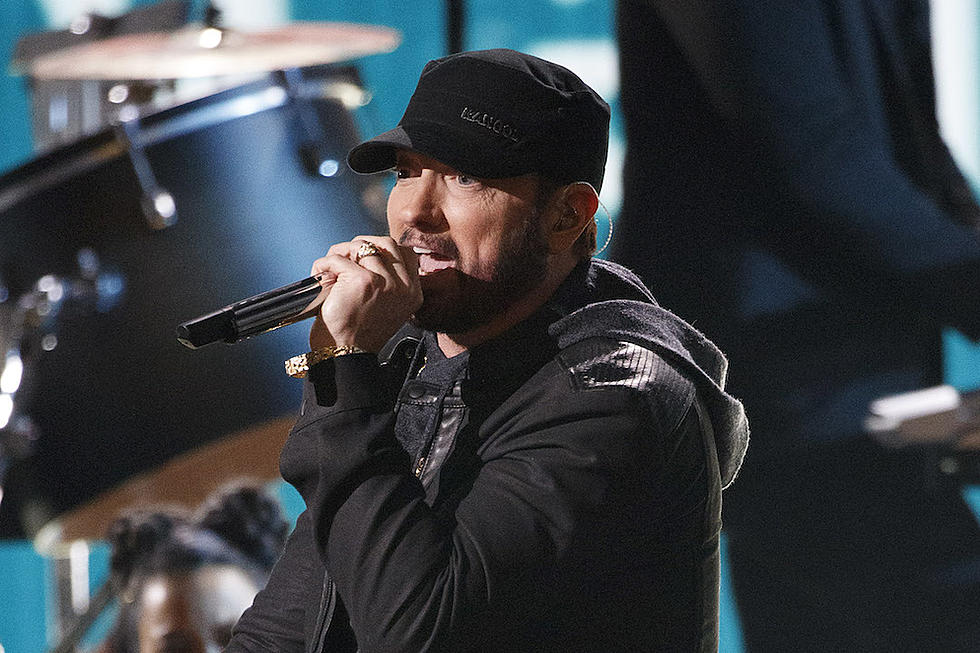 Eminem First and Only Rapper to Earn Two Diamond Albums – Today in Hip-Hop
Craig Sjodin, Getty Images
XXL celebrates 50 years of hip-hop with this moment:
March 9, 2011: By 2011, Eminem had proven his historical dominance 10 times over. On this day, in 2011, the Recording Industry Association of America (RIAA) revealed that two of Em's albums had gone diamond.
On March 9, The Marshall Mathers LP, the Detroit rhymer's incendiary second album, officially reached diamond. This is a highly coveted certification given to music acts that have managed to sell at least 10 million units. The LP was the Grammy Award-winning rapper's second time to earn this distinction, with his 2002 effort, The Eminem Show, reaching diamond status two days earlier on March 7. As a result of these back-to-back achievements, Em became the first and only rapper to have two albums certified diamond.
The Marshall Mathers LP features many of what could be called Em's most defining tracks. There's "Kim," a gruesome cut that finds the rapper delivering what, aside from the emotional intensity, feels like the exact opposite of a love letter. Then there's "Stan," a storytelling exhibition that earned its song title a place in the Oxford English Dictionary over 15 years after its release.
The Eminem Show, an album that arrived just about half a year before Em made his first and only foray into the acting world in 8 Mile, was a similarly definitive opus. This project highlights the rapper's production talents as he created most of the beats himself. Dre only produced three beats on the project.
Eminem's platinum history doesn't end there. His hit singles "Not Afraid," "Lose Yourself," and "Love the Way You Lie" (featuring Rihanna), as well as his greatest-hits album, Curtain Call - The Hits, earned the Motor City lyricist four more diamond certifications.
So with six diamond plaques under his belt, Em is, arguably, one of hip-hop's all-time greats. In November of 2022, Eminem was enshrined into the Rock and Roll Hall of Fame, which further cemented his legacy in hip-hop history.
Salute to Slim Shady.
See 20 of the Best-Selling Hip-Hop Albums of All Time