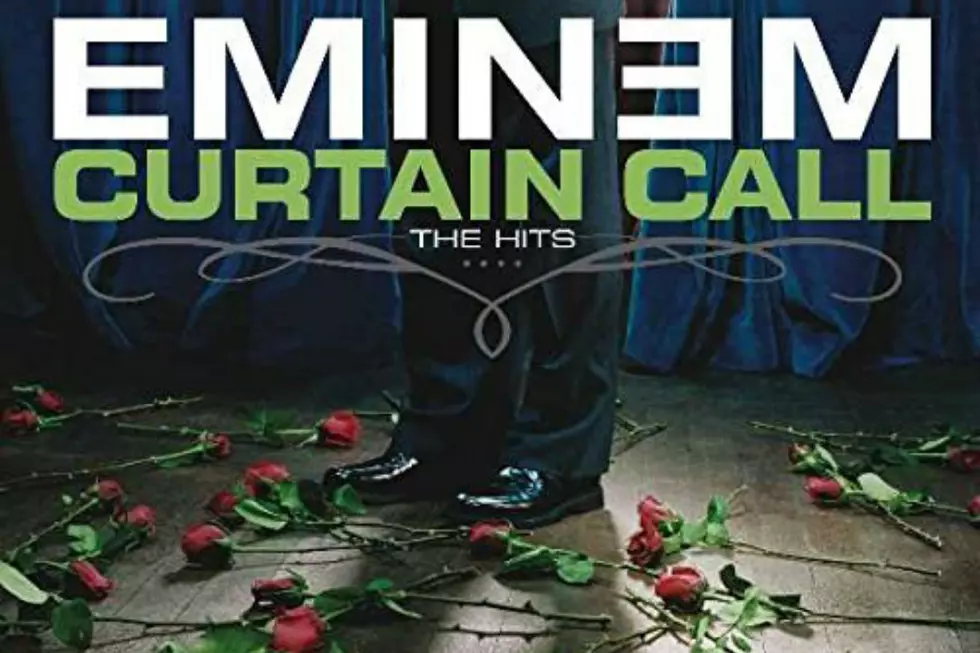 Eminem Drops 'Curtain Call: The Hits' Album – Today in Hip-Hop
Shady/Interscope
On this day, Dec. 6, in hip-hop history...
2005: After nearly ten years in the game as one of rap's best, Eminem took a moment to look back on all he had accomplished. Em dropped his first greatest hits album, Curtain Call: The Hits on Dec. 6, 2005.
If you're a rap fan who's just trying to take an introductory course on the world of Slim Shady, this is definitely the album to listen to. The 17-track project combines "My Name Is" with "The Real Slim Shady" with "8 Mile" and "Cleanin' Out My Closet," encapsulating all the anger, angst and animated insanity that is Marshall Mathers.
Though it housed Slim Shady's hit singles from 1998 until the present moment, the Detroit MC made sure to include some never-before-heard material in the LP to give fans something new. Curtain Call contained three new songs, "Fack", "When I'm Gone" and "Shake That" featuring Nate Dogg, as well as a live rendition of "Stan" featuring Elton John that Em performed at the 2001 Grammy Awards. What elevated Curtain Call above a simple compilation album was the fact that Em included this new music on it. "When I'm Gone" peaked at No. 8 on the Billboard Hot 100 while "Shake That" reached No. 6.
Curtain Call as a whole remained at the No. 1 spot on the Billboard 200 for two weeks straight, dipping to No. 4 in January 2006. The album officially became the longest-charting Hip-Hop album of all time in August of 2017. In fact, in 2018, now 13 years after it dropped and certified seven times platinum by the RIAA, Curtain Call is still claiming spoils, as it remains on the Billboard 200, a staggering 420 weeks and running.
See Photos of Eminem's Different Looks Over the Years