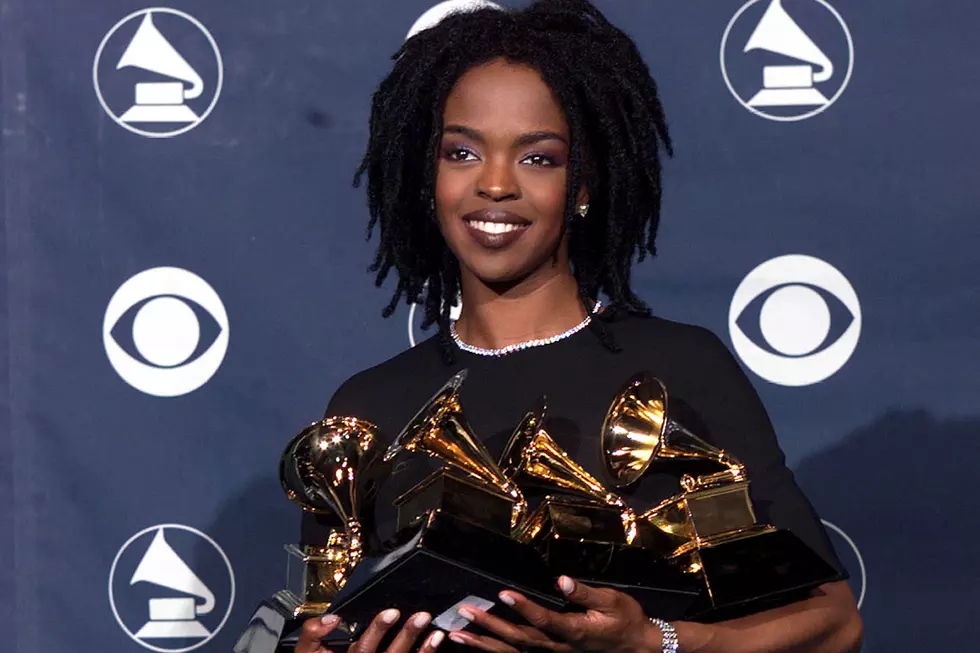 Lauryn Hill Makes History By Winning Five Grammy Awards in 1999 – Today in Hip-Hop
S. Granitz, Getty Images
On this day, Feb. 24, in hip-hop history...
1999: At the 41st Annual Grammy Awards ceremony, Lauryn Hill made history by winning five Grammy Awards, becoming the first rap/hip-hop artist to win Album of the Year, and also becoming the first female solo artist to win five awards in one night.
Hill's debut solo album, The Miseducation of Lauryn Hill, Ms. Hill to take home golden gramophones for Album of the Year, Best New Artist, Best Female R&B Vocal Performance, Best R&B Song and Best R&B Album. Lauryn went up against some music industry heavyweights that night, such as Madonna (who won three awards), the Dixie Chicks, Shania Twain, the Backstreet Boys, Sheryl Crow, Celine Dion, Aaliyah, Erykah Badu, Janet Jackson and Aretha Franklin. Yet, Hill's personal debut proved that it was her night to make history.
The South Orange, N.J. native began her career with the Grammy Award-winning group the Fugees, whose hits include "Killing Me Softly" and "Ready or Not," however, the reggae-infused rap trio went their separate ways in 1998 following some tension that has built up between Lauryn and bandmate, Wyclef Jean. Life experiences and a new solo start gave Lauryn everything she needed to pour her heart into Miseducation.
Her most personal project to date, The Miseducation of Lauryn Hill detailed all of Hill's struggles, from issues of motherhood and loss to spirituality and relationship strife. In making this album, Lauryn spoke to young women everywhere and shared messages that still resonate today.
See 10 Critically-Acclaimed Books Rappers Live By