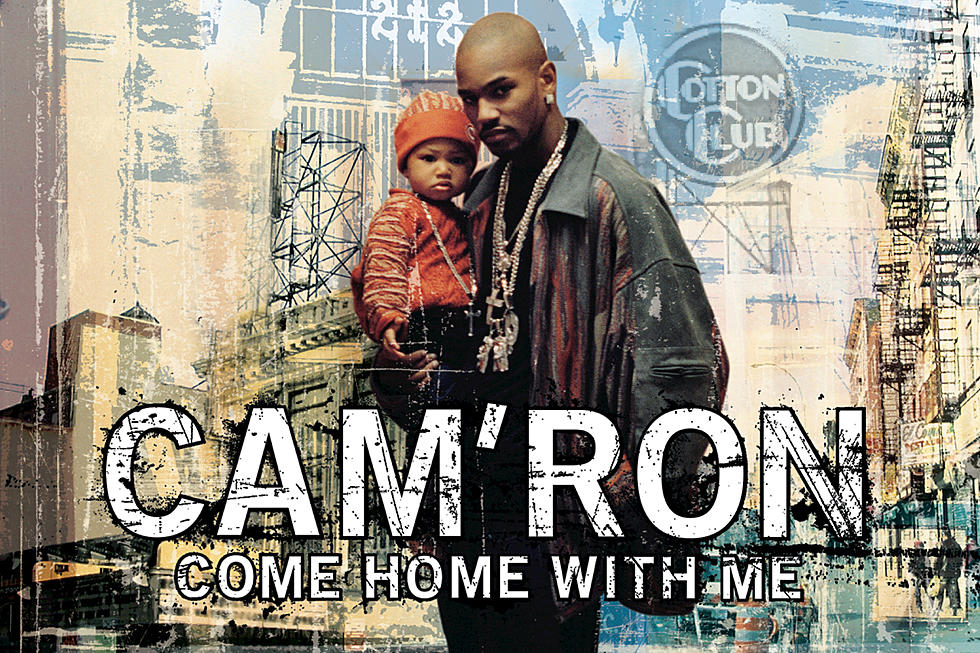 Today in Hip-Hop: Cam'ron Drops 'Come Home With Me' Album
Roc-A-Fella
On this day, May 14, in hip-hop history...
2002: On May 14, 2002, New York rapper Cam'ron dropped his third studio album, Come Home with Me. Following his poorly received sophomore album, S.D.E., things weren't looking too good for Cam'ron. He managed to fall off the radar, but little did we know, Harlem's own was cooking up and plotting his next move. In the new millennium, Cam had aligned himself with arguably the hottest collective in hip-hop, Roc-A-Fella Records. He had to bring the heat with his label debut, and that's exactly what he did. Killa struck gold and more with his third solo album, Come Home with Me.
Come Home With Me highlighted a new and improved Killa Cam, equipped with sharper songwriting skills, wittier wordplay, and more braggadocio. Even with plenty of guest features, Cam'ron still managed to prove his ability to hold his own on every track. Pair that with top-notch production, notably from Just Blaze, and he undoubtedly had a winning formula.
"Oh Boy" served as Come Home With Me's lead single, topping the charts and tearing up the airwaves in the summer of 2002. "Hey Ma" proved to be another hit and Killa tapped Jay Z for "Welcome to New York City", which was, in some ways, the birthplace of hip-hop's unofficial anthem in a Post-9/11 world. The only other Roc-A-Fella artists to show up were Memphis Bleek and Beanie Sigel, appropriately appearing on "The Roc (Just Fire)." However, throughout the album, Killa consistently gave the alley-oop to members of his Diplomats crew, especially Juelz Santana.
Cam'ron's ability to balance mainstream appeal while staying true to the streets helped Come Home With Me become his most successful album to date. The album debuted at No. 2 on the Billboard 200 and moved more than 200,000 copies in the first week. It went on to earn him his first platinum plaque before the year's end. This success would lay the groundwork for future albums from not only himself, but from The Diplomats. Third time's the charm. - Jamal Bell
See 60 Hip-Hop Albums Turning 20 in 2018