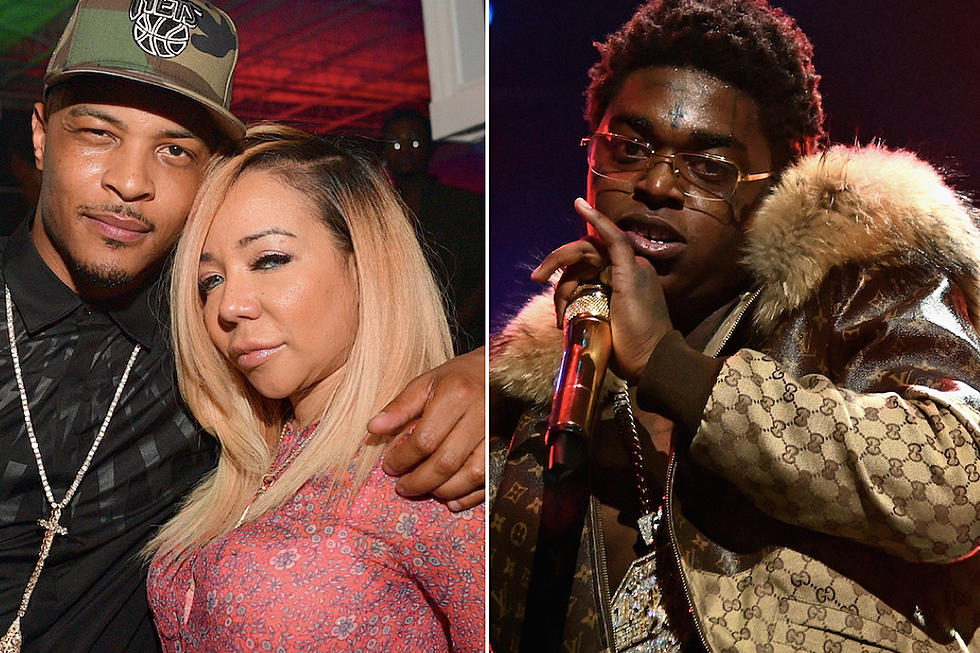 T.I.'s Wife Tiny Addresses His Kodak Black Beef: "Tip Is Not a Person to Be Disrespected"
Prince Williams/Nicholas Hunt, Getty Images (2)
On an interview with Yung Joc's morning show Streetz Morning Takeover that reportedly took place at some point last week, Tiny addressed T.I.'s feud with Kodak. Although there is no proof that Kodak said that he wanted to impregnated T.I.'s daughter, Deyjah Harris, Joc asked Tiny how she felt about those alleged comments. Needless to say, she didn't appreciate them.
"Yeah, I thought that was pretty disrespectful," Tiny said. "Tip is one of those people he's not a person to be disrespected. And then you are going in and talking about kids and it's just too much."
Even though T.I. and Kodak's public dispute was a heated one, things ultimately never became violent. That's something Tiny is thankful for.
"God works in mysterious ways. He separated them, so it can't go no further nobody loses their lives and nothing happens," Tiny continued. "Everybody is still living and breathing and everybody is doing good."
Elsewhere in the interview, Tiny explained that she mostly stayed out of T.I.'s beef with Kodak Black because she knew that her husband could handle himself on social media.
"I try not to get into Tip's rants," Tiny said. "But I know that he's a strong opinionated person and he's going to say how he feels and he was very close to Nip so he took it very personal."
"He has to feel like he needs to step in but that's what he does," Tiny continued. "I just sit back and let him handled it. I don't get in the middle of it. I don't really listen to half of the stuff that's going on and I just let him do what he doing because he's running it and I'm just going to fall back because I know he's got me."
Watch Tiny talk about Kodak Black's alleged disrespectful comments about T.I.'s daughter here. Watch Tiny talk about T.I. addressing Kodak Black on social media here.
See 21 of Hip-Hop's Most Unfortunate Rap Beefs