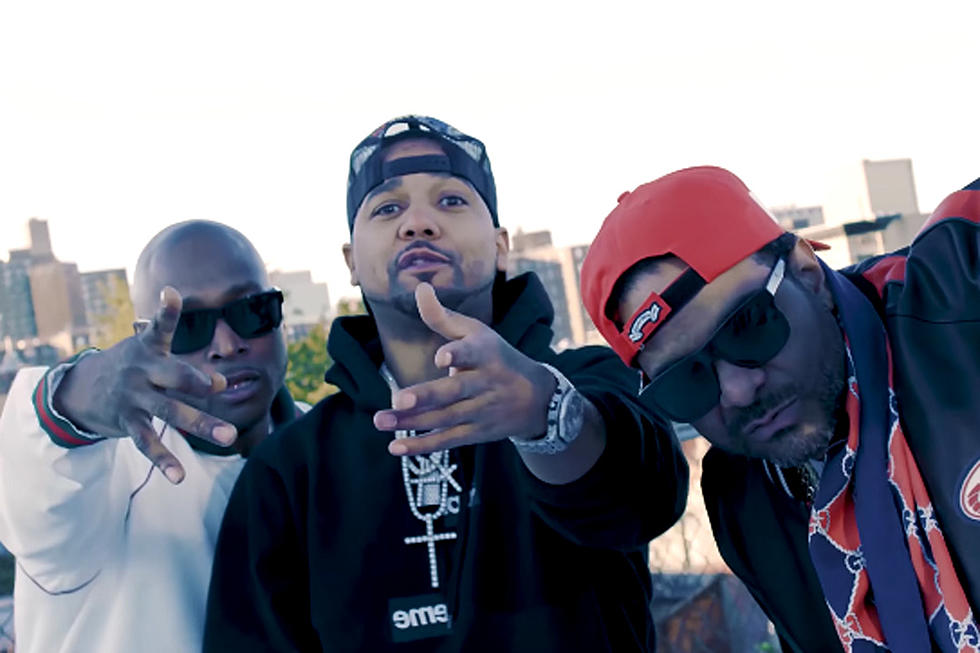 The Diplomats "Sauce Boyz": Listen to New Song
EMPIRE via YouTube
Fifteen days ahead of their upcoming album release for Diplomatic Ties, The Diplomats drop the new song and visual for "Sauce Boyz" today (Nov. 7).
While it may be true that the group hasn't released a follow-up project since their 2004 Diplomats album, they party as if time hasn't passed by in the visual. For the Heatmakerz-produced track, Jim Jones, Juelz Santana, Cam'ron and Freekey Zekey are seen popping bottles and switch from casual outfits to business attire.
Getting the party started, Jim Jones serves as the first verse on the song and holds his own. "I started with a grand of pack/Once I finished, then re-up and then I ran it back/Parked in front the building, I was watching where my grandma at/Seems like everybody watching through a camera snap," he raps.
Afterward, Juelz joins in for a catchy chorus. "Yeah, how we walk, how we talk, how we talk/You could see it drippin', spillin' off, spillin' off/Them boyz got the sauce, got the sauce, got the sauce," he delivers.
Last but not least, Cam'ron chimes in and wraps up his verse accordingly. "Santa, yeah, I'ma hit the bank, then to my crib with the lake/Inside a catfish, I don't mean no picture prank/I'm talking 'bout my dinner plate, mac and finished steak," Cam spits.
Check out The Diplomats' "Sauce Boyz" visual below.
See Every Hip-Hop Song That Topped the Billboard Hot 100 in 2018