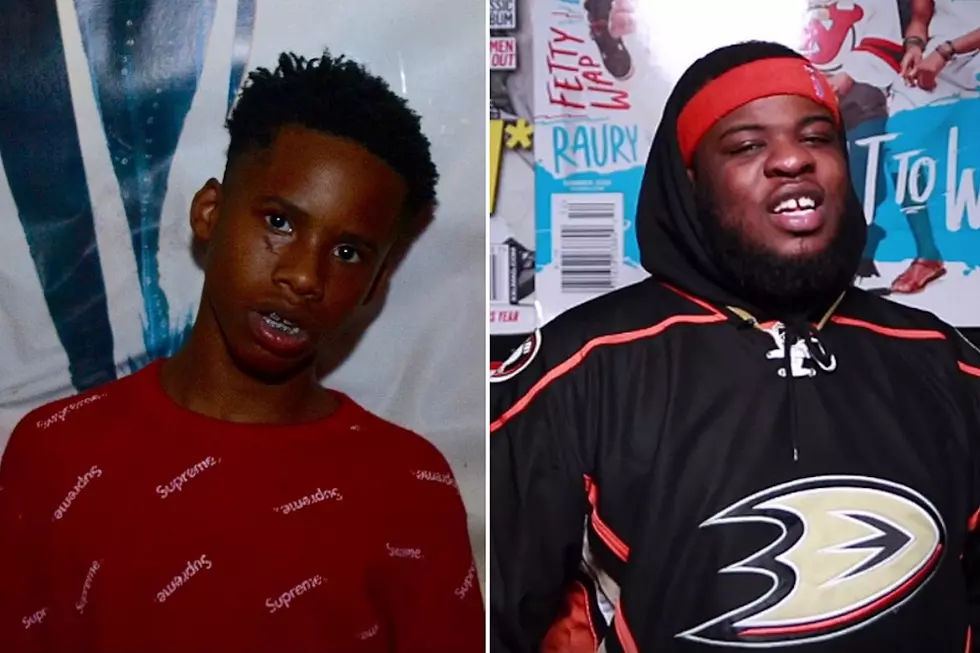 Tay-K and Maxo Kream Link Up on "I <3 My Choppa (Remix)"
Brandon Smith/XXL
Tay-K rereleases his #SantanaWorld(+) project, and it contains two new remixes of previous fan favorite records. As of now, fans can listen to the official remix of l "I <3 My Choppa," which features the young rapper teaming up with Maxo Kream.
The new version of the song contains the same instrumental as the original record, as well as the same verse and hook from Tay-K, himself, but Kream kicks off the remix with a brand new verse. While personifying his chopper, the Texas rapper spits some braggadocios bars about his weapon of choice.
"Choppa wit a stock, that's some booty and some hits/Choppa hit yo block, make a movie, it's a flick," Kream rhymes. "Choppa horny, finger-fuck her she get wet (she a thot)/Choppa blow yo head, choppa give you neck."
In other Tay-K news, there was a rumor circulating Facebook last night (Dec. 13) that "The Race" rapper was out of jail, where he was doing time related to a capital murder case. His team confirmed with XXL that the rapper has not been released from jail at this time.
His manager Ezra, also tweeted to fans that Tay does not have a Facebook page, and anything seen on there about him is fake.
See New Music Releases for December 2017