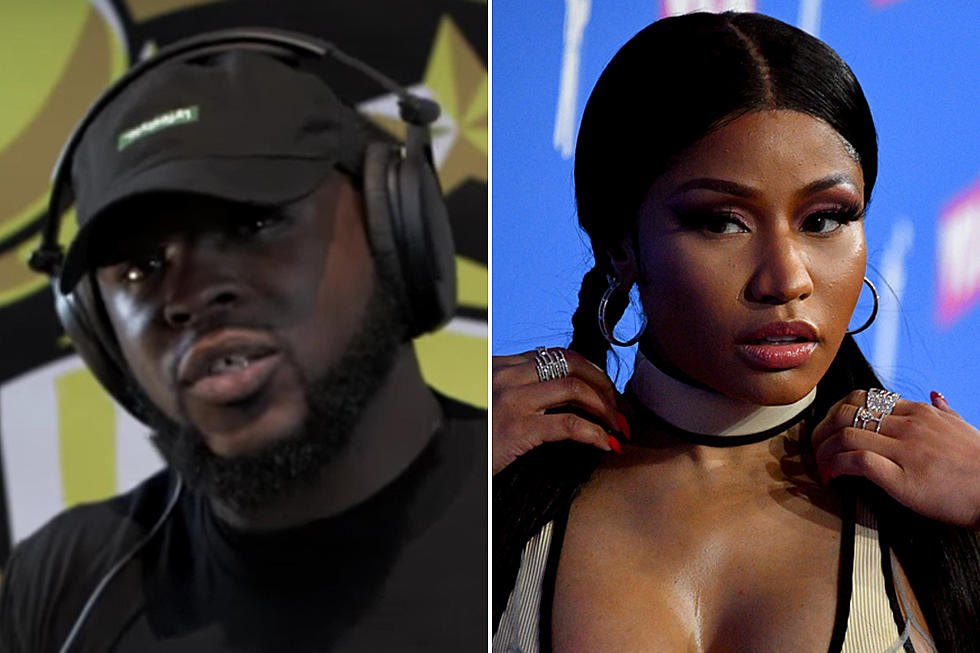 Taxstone Calls In to Nick Minaj's 'Queen Radio' to Defend Her
Radiodotcom via YouTube / Dia Dipasupil, Getty Images
Taxstone returns to the media world—if only for 15 minutes. Earlier today (Oct. 12), the incarcerated Tax Season podcast host called into Nicki Minaj's Queen Radio to speak on the current state of hip-hop and Nicki herself. During the course of the conversation, Tax, who was indicted for the murder of Ronald "Banga" McPhatter in July 2017, said that Nicki was unfairly criticized for working with 6ix9ine.
"I was watching some of the shit that was going on with you when they was attacking you 'cause you was working with Tekashi [6ix9ine]," Tax begins. "I really didn't understand it, 'cause I felt like, people was working with R. Kelly right after allegations came out, [and] tapes came out with him having sex with young women and nobody was bashing on dudes that was working with R. Kelly."
Tax continues, "So how could you come at somebody for working with Tekashi when he's talking about the same shit that every other rappers is. You know what I mean? I felt like it was a lot of people exercising certain rules only with certain people. Like, flexible principles and bendable morals. I'm not really from that. I'm from a land where you keep it solid all the time and you consistent with your criticisms and whatever it might be."
Elsewhere during their chat, Tax gave props to the rap game as a whole, singling out Nicki for her Queen single, "Barbie Dreams." Check out Queen Radio on Apple Music to hear more of what Nicki has to say.
See Photos of Nicki Minaj's Different Looks Over the Years