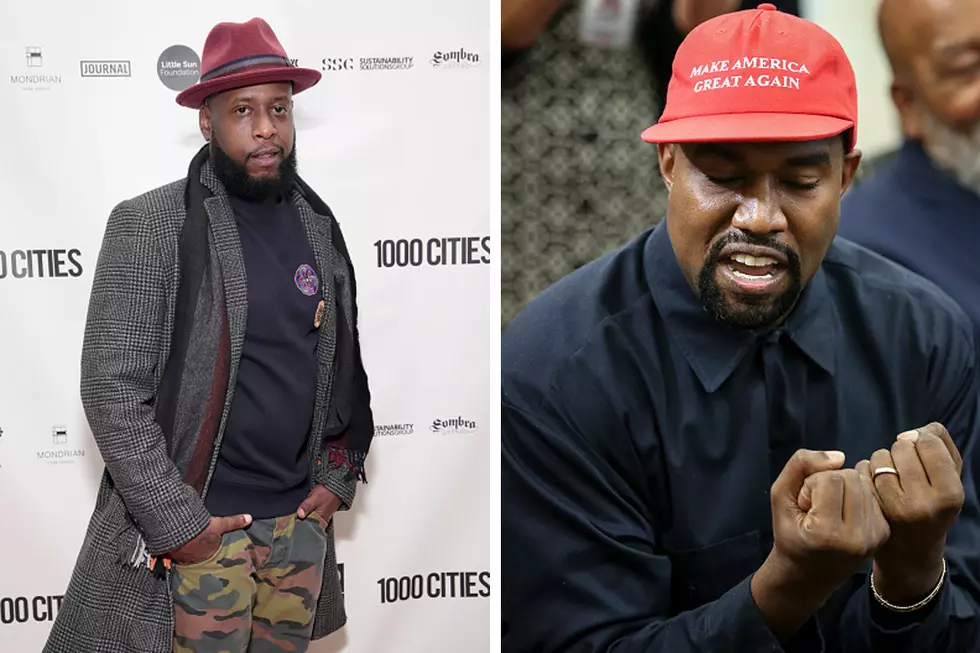 Talib Kweli Wants to Resume Work on Joint Album With Kanye West
Cindy Ord / Oliver Contreras, Getty Images (2)
In an Instagram video, Kweli shares that he started an album with Yeezy in January. He said that it's time for the two of them to revisit the record because the lyrics are timely, ending the caption with, "Welcome back."
"Me and @kanyewest started an album together last January," he wrote as the caption of the Instagram post. "That same month Candace Owens trolled me on twitter and her followers called me all types of niggers and monkeys for months. Hey Ye it's probably time to revisit this one.. lyrics are timely AF. Welcome back," he wrote as a caption to his Instagram video.
"You remember this though? January 2018, we started this, let's finish this man," Kweli says before he starts rapping in the video.
"Niggas wanna play both sides/Like both sides got very fine people/One side wanna is fighting, playing the Nazis/The other side is straight evil/If people wanting to be equal is death to you/You're probably sensitive about your testicles/We celebrate diversity with carnivals and festivals/When you're all about the dollar bill/That philosophy will probably kill/Liberals keep telling me these Nazis is not for real/Tell that to the woman that they killed back in Charlottesville," he raps.
In a surprising series of tweet earlier this week, Kanye West revealed he felt betrayed by Candace Owens regarding designing Blexit merch. Since then, Owens has apologized to Mr. West for the part she played in the deal.
Take a look at Talib Kweli revealing he and Kanye have a joint album in the works below.
See Photos of Kanye West's Different Looks Over the Years