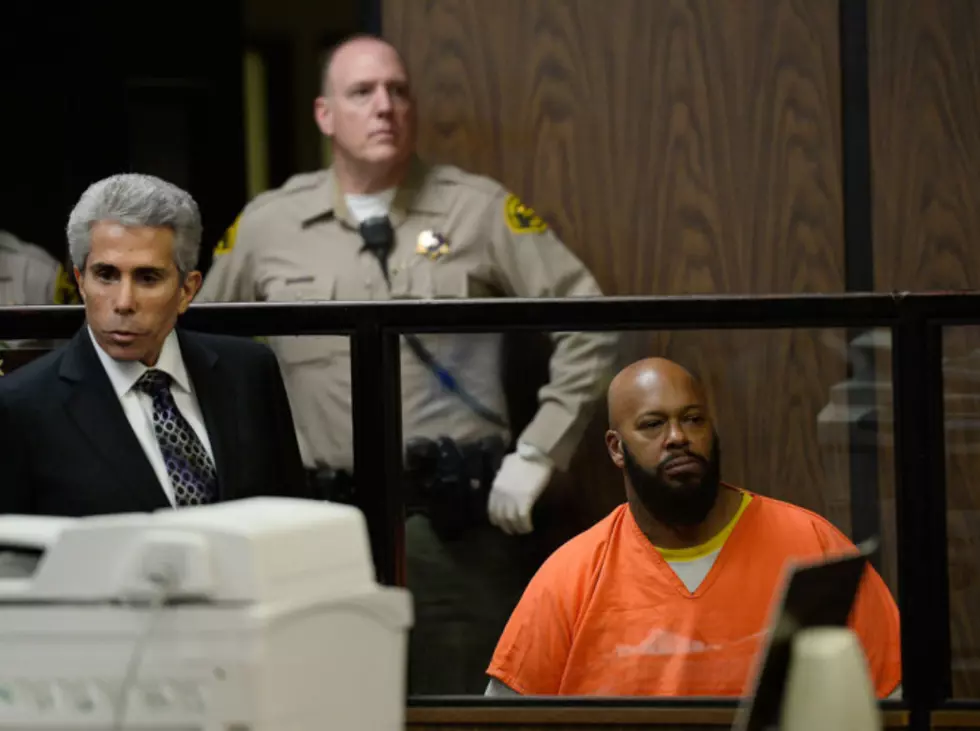 Suge Knight's Lawyer Claims Rap Mogul Was Ambushed
Getty Image
The Suge Knight's case gets crazier. TMZ and the Associated Press report that Knight's legal team acquired video footage of the parking lot incident that lead to the death of Terry Carter and it shows Cle "Bone" Sloan pointing a gun at the former CEO of Death Row Records.
Knight's lawyer Attorney David Kenner says that he only had one day to see the video but the tape "believes it will aid Knight's defense of murder, attempted murder and hit-and-run charges." The attorney declined to discuss the video in detail.
A source told TMZ that the video shows Sloan pointing a gun at the hip-hop figure. Not only is Sloan pointing a gun at Suge but also another person is seen holding a gun in an attempted ambush. TMZ also reports that the video shows Suge running over Carter and Sloan, followed by someone walking over to Sloan to remove the weapon from his hand. That's not all. Terry Carter—the victim that was fatally struck and killed in the hit-and-run—was allegedly in on the ambush. Carter was the individual that got Suge to drive to the meeting point after the initial altercation on the commercial set of Straight Outta Compton.
The footage was shot by local surveillance cameras in the Tam's burger joint parking lot where the altercation occurred. The owners previously said that the cameras were inoperative, but it looks like that's not the case. Law enforcement stated that the video footage actually hurts Suge Knight's case rather than helps it, but the former UNLV defensive linemen sees things different, according to TMZ.
The 911 call of a witness reporting the crime was obtained and released (listen here). The female caller claimed to have seen the incident and tried to follow Knight, who fled the scene. Things get even worse for the West Coast native. He was also charged with making a terroristic threat during the 2014 theft of a camera from a celebrity photographer earlier today. Knight and comedian Katt Williams were arrested for allegedly stealing a camera from a female photographer in October. A preliminary hearing was held in L.A. County court today but since neither of them could make it, the hearing was moved to Feb. 19.