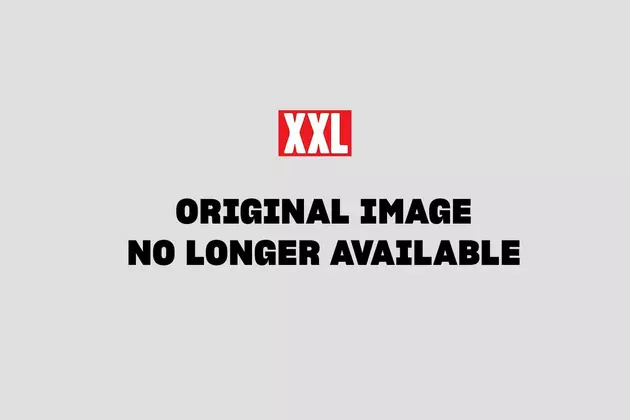 Starlito and Don Trip Release 'Step Brothers Three' Album
Grind Hard
Nearly four years after the release of Step Brothers 2, Starlito and Don Trip are back to put the rap game on notice with Step Brothers Three, an album they just released today (March 15).
The rap duo's new project is 15 songs long and features plenty of the nimble lyricism that's helped make them one of the better pairs in the rap game. Lito and Trip gave fans a quick sample of their combined greatness at work with "Good Cop Bad Cop," a song they released a video for just a few days ago. The song deals with the issue of police brutality.
In the song, Starlito introduces one of the story's main characters, rapping, "Officer Craig, he came up hard/From the hood, but in school always said he was smart/On the other hand, you got Officer Bart/Confederate flags all in they front yard/Graduated the academy, got they own cars/Protect and serve, just playing their part."
In the second verse Don trip adds onto the story, rapping, ""In these mean streets gotta stay on guard/But behind that badge where you'll find they heart/Officer Bart wants to be a detective/And gladly he never had to use his weapon/But sadly, he's eager and way too anxious to be like Mel Gipson in Lethal Weapon/You know, where every other scene is a gun fight/They shooting and you gotta unload/One might say it's a little extreme, but to him, he just playing his role."
You can hear more of the pair's rapping wizardry by streaming Step Brothers 3 on Spotify below or downloading it on iTunes. Plus, peep Lito's latest album Manifest Destiny that he dropped earlier this year.
Starlito and Don Trip's Step Brothers Three Tracklist
1."Yeah 5X" (prod. by Greedy Money)
2. "Boomshakalaka" (prod. by NYSE)
3. "BNB" (prod. by Mr. Williams for BJS Music Group)
4. "If My Girl Find Out" (prod. by 8x8, D.O. Speaks and Street Symphony)
5. "Fortune" (prod. by Greedy Money)
6. "Me & You Both" (prod. by 8x8 and Street Symphony for Track or Die)
7. "What I Gotta Do" (prod. by Chefry Kitchen)
8. "Good Cop Bad Cop" (prod. by Greedy Money)
9. "The 13th Amendment Song" (prod. by Street Symphony and Tyshane for Track or Die)
10. "25th Song" (prod. by Fate Eastwood)
11. "3rd 2nd Chance" (prod. by Red on the Beat)
12. "Just Want It All" (prod. by Trakksounds)
13. "Remember" (prod. by Doughboy Beatz)
14 "No Rearview 3" Feat. Robin Raynelle) [prod. by Mr. Williams for BJS Music Group]
15. "Untitled No Hook" (prod. by D.O. Speaks and Street Symphony for Track or Die)
Fans Name Rappers They Think Will Blow Up This Year