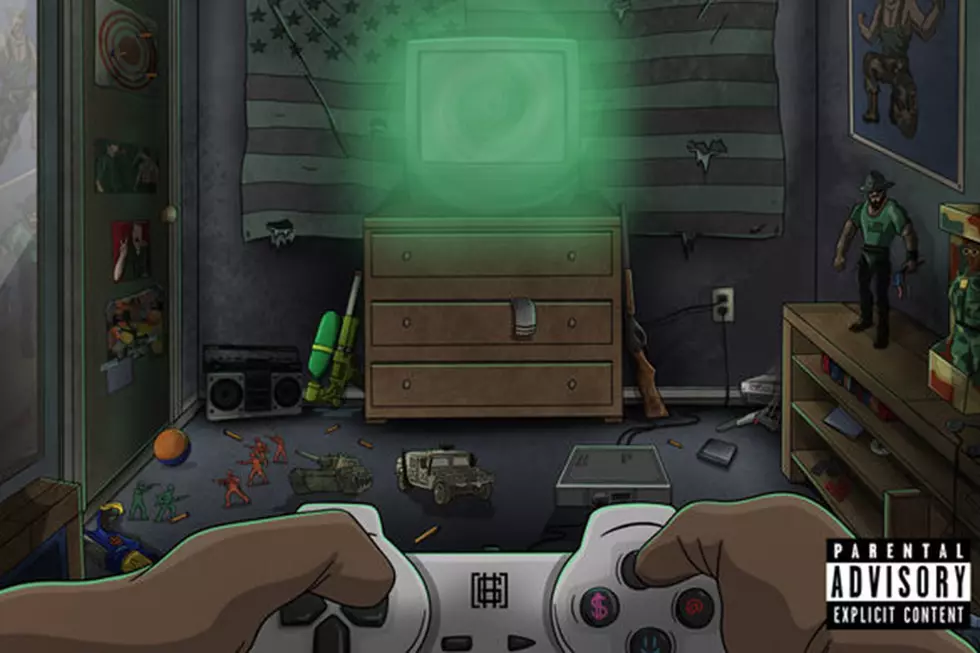 Starlito Drops 'At War With Myself Too' Mixtape
Grind Hard
After a month-long tease, Starlito has returned to unload a bevy of bangers for fans on his newest effort, At War With Myself Too.
And, just as its title suggests ,the new release is perhaps the Nashville artist's most  introspective project to date. Throughout the 11-track mixtape, Lito takes a laid-back and morose approach as he explores a variable of emotions such as regret, alienation, boredom and even sorrow as noted by the track "Crying in the Car."
While Lito carries the toll of his emotions throughout the tape, he is joined by fellow Tennessee MC B-Rad on tracks like "Stay Humble" and "Wasn't Wrong." Production, on the other hand, is handled by fellow rappers Greedy Money, Syk Sense and most notably Cashville Records' Bandplay.
At War With Myself Too serves as prequel to Lito's 2016 effort of the same name and follows a busy year in 2017, in which he released eight mixtapes including Starlito's Way 4: Ghettout. But, perhaps what truly makes his latest effort so unique is its deft lyricism, which plods on, despite everything, as noted by songs like "Grudge 2.0" where he revels in his judgement against himself. "I cant sleep, that's how I be some nights/Roll the leaf and I need a light/Load a beat and I speak on life/Rolled the streets and seen police lights/So I go home/Looked in the mirror and I didn't know him," he spits candidly.
Press play on Starlito's new project At War With Myself Too below.
Starlito's At War With Myself Too Mixtape Tracklist 
1. "Where I've Been"
2. "No Rules"
3. "Bet Back"
4. "Grudge 2.0"
5. "Sometimes"
6. "Wasn't Wrong" featuring B-Rad
7. "Have It All"
8. "Ain't Gonna Ride For Me"
9. "Crying In the Car"
10. "Stay Humble" featuring B-Rad
11. "You Don't Know the Half"