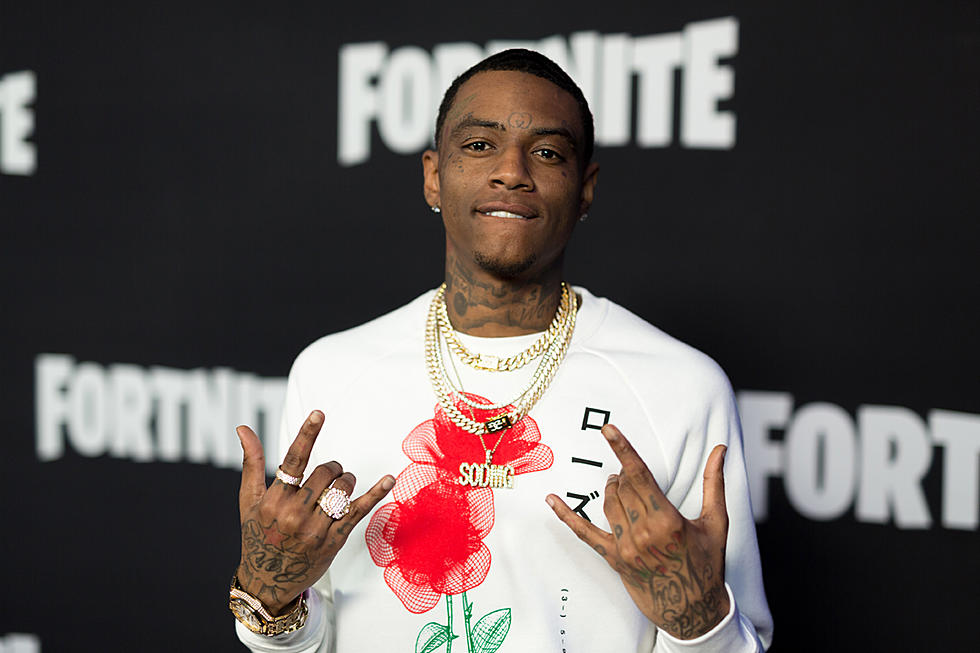 Soulja Boy Launches His Watch Brand SouljaWatch
Greg Doherty, Getty Images
Soulja Boy has been telling us about his plans for the SouljaWatch for years, but now his own watch brand is finally on sale. Yesterday (Dec. 3), the new Entertainment One signee posted a brief preview of his new line of watches to his Twitter timeline with nothing else but the link to cop them.
"We going viral just in time for Christmas," Soulja Boy says in the video. "You can text, call, camera, music."
The watch is listed on his official website for $19.99 during the holiday season. There's also an assortment of colored bands to choose from for the watch. The Young Drako rapper first put his fans on to his plans for the SouljaWatch back in 2013 when he posted a video of the prototype on Instagram. Clearly, the Chicago native made some updates within the last five years.
The release of his SouljaWatches comes a few weeks after he signed a fresh deal with Entertainment One. Last month, the No Sleep rapper told his Twitter followers about the good news and promised them new music in the future.
"It's official," Soulja Boy tweeted. "I'm signed to @eOneMusicUS thank you to all my fans. Let's go! I promise to keep dropping new music and working hard 🔥."
Check out the new and improved SouljaWatch in his video below and if you're feeling them, then cop one here.
See Photos of Soulja Boy's Different Looks Over the Years