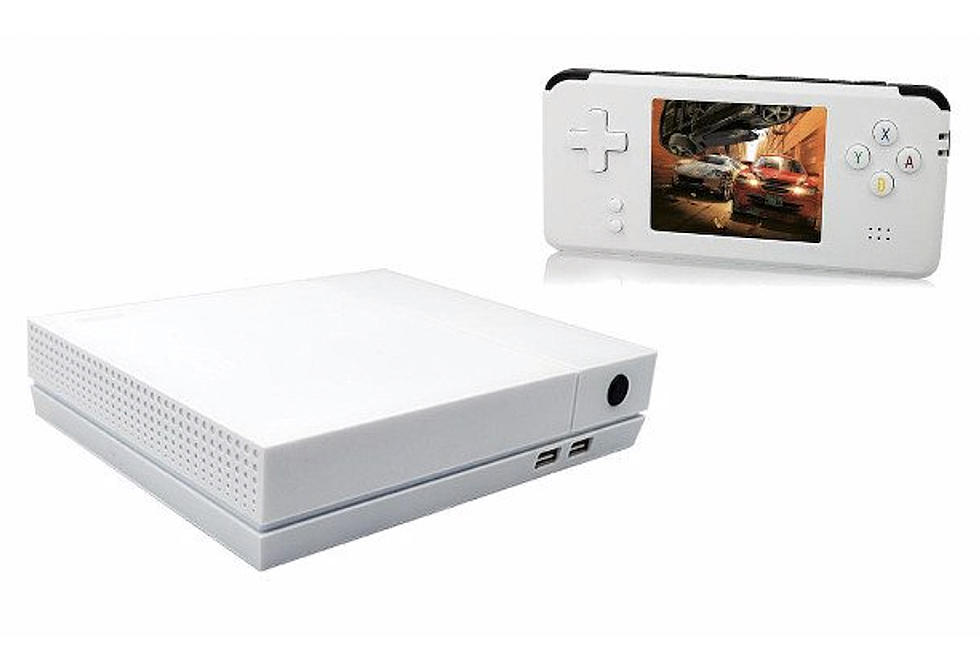 Soulja Boy Launches His Own Video Game Consoles
SouljaWatch.com
According to GameRevolution, the console boasts 800 built-in games, an HDMI cable, a connector for older televisions and a USB power cable. Meanwhile, the handheld features 3,000 games both with access to PlayStation, PC, SEGA, NeoGeo, Game Boy Advance and NES Games.
The SouljaGame console retails for $199.99, but you can cop them on sale for $149.99. Meanwhile, the SouljaGame Handheld is $149.99 but is on sale for $99.99.
So far, it appears that fans are eager to buy the Entertainment One artist's console and handheld. The "Crank That" rapper even promised to send consoles and handhelds to those who want to review them for their gaming channels.
However, some are questioning Soulja's gaming products. Multimedia website Polygon insists that the rapper is actually selling bootleg emulators and reselling them as his own. "There's no denying that the SouljaGame console and handheld are not worth breaking out into the 'Crank That' dance for," the article states.
Nevertheless, according to Soulja, fans are snapping them up left and right.
"To the first person that purchased my console you just brought tears to my eyes. Tears of joy! Thank you so much for your support I promise to continue my tech company and evolve it in the gaming world. I'm just a kid with a dream," the rapper tweeted.
He later wrote, "Wow made $250,000 from my game console it's only been less than 24hours since release wtf thank you guys so much," and added, "God so good man wow."
Bootleg or not, salute to Soulja Boy for staying on his entrepreneurial grind. Check out his tweets below. You can cop the game consoles on SouljaWatch.com.
63 Hip-Hop Artists Who've Gone Gold in 2018