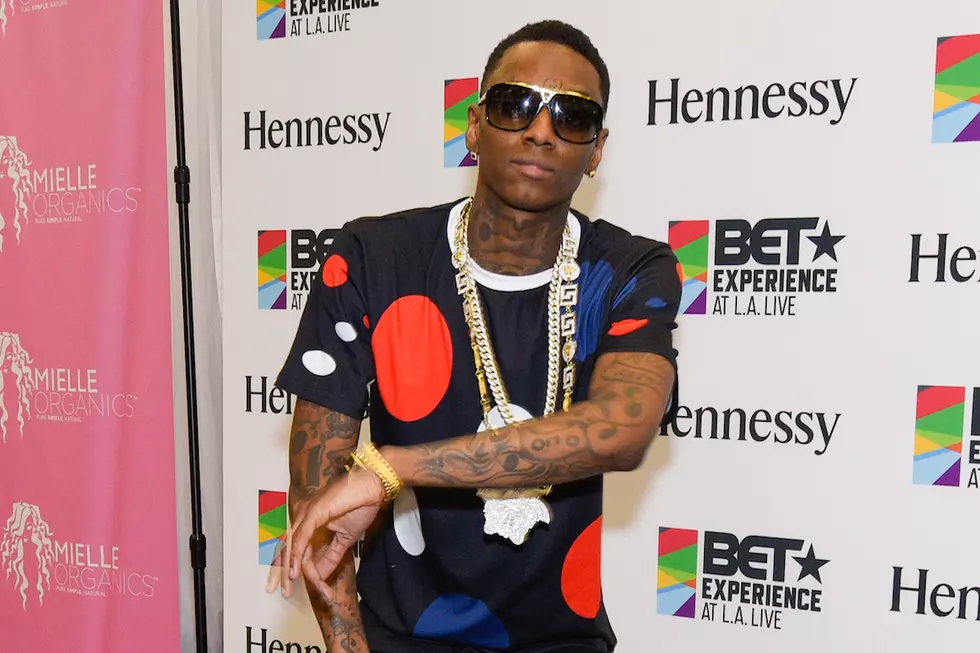 Soulja Boy Calls His Video Game Consoles "100 Percent Legit" Following Backlash
Noel Vasquez, Getty Images
Soulja Boy's venture into the video game console industry is starting out with some bumps in the road. After putting out a new game system just in time for the holidays, the Atlanta rhymer is facing some backlash over pricing and the legality of the whole thing. SB has responded to the criticism, calling his product "100 percent legit."
On Friday (Dec. 7), Soulja sat down with Rolling Stone to talk about his new stake in the gaming industry and respond to the negative reviews.
"I know it's new to the industry. I know they're scratching their heads and there's going to be a lot of talk, but hey man, I'm just a person with a dream," Soulja told the publication. "I know that I've been introduced to the world as a rapper, dancer, producer, but don't just limit me to that and think outside the box and really give me a shot with this."
The No Sleep rapper seemed to anticipate the criticism. "Honestly, I just think that when you're coming out with a new product you're gonna be criticized," he added. "You have to deal with criticism, but I think that once people actually get this product in their hands and get to review it themselves, personally, I think it'll be a different outcome."
Soulja believes his product is above board as well, despite people claiming otherwise. "Honestly, I feel that everything is 100 percent legit and there will be no reason for any legal ramifications or anything like that," he explained. "Honestly, I don't have any worries at all, any concerns, because everything we're doing is legit. It's been researched. Everything has been basically confirmed that it's a green light and we're good. It's partly the people from the outside looking in, that aren't understanding the type of deals that were made behind the scenes that are worried."
Soulja has also put out a new watch brand titled the SouljaWatch.
See Photos of Soulja Boy's Different Looks Over the Years