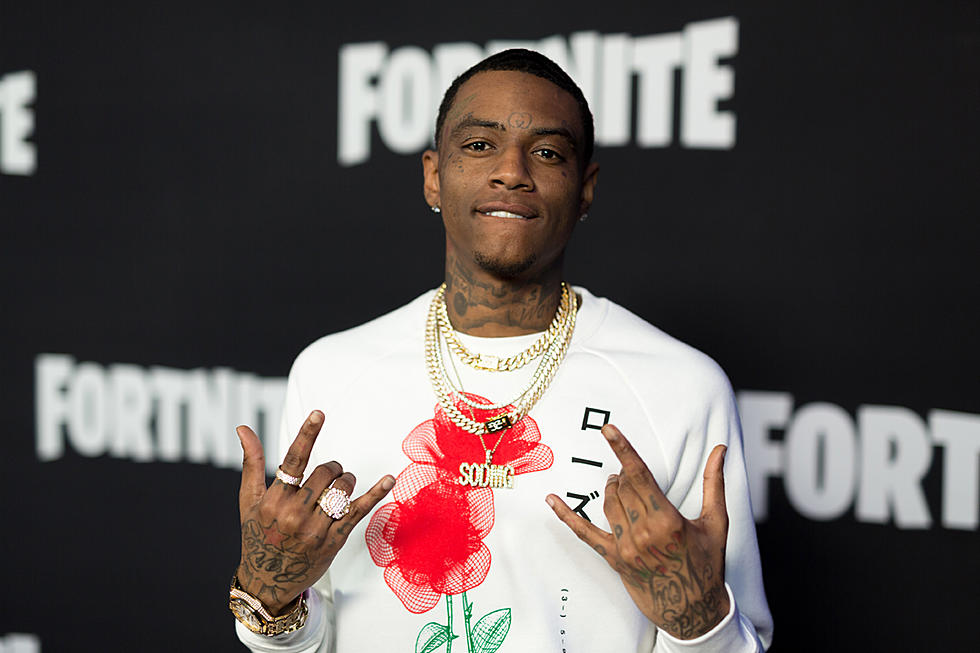 Soulja Boy Confident Nintendo Won't Sue Him Over His Video Game Consoles
Greg Doherty, Getty Images
Soulja Boy is confident that he won't be sued by Nintendo over his SouljaGame Console and SouljaGame Handheld systems, two video game platforms that mark his entry into the gaming business. He said as much earlier today (Dec. 28) when he addressed rumors that the gaming giant was suing him for allegedly ripping off some of their games.
"For anyone that thinks Nintendo is going to sue me you're retarded," tweeted Soulja. "Nothings going to happen everything is legit. My console isn't going anywhere trust me. The games were licensed to us. Why y'all want to see a black man fail so bad smh."
Both SouljaGame systems offer access to 3,000 PlayStation, PC, SEGA, NeoGeo, Game Boy Advance and NES games. Upon their release earlier this month, the rapper immediately faced backlash from gamers, who called the product over-priced and cheap. Earlier this month, Soulja also addressed the criticism and assured folks that he and his team did things the right way.
"Honestly, I feel that everything is 100 percent legit and there will be no reason for any legal ramifications or anything like that," he said in an interview with Rolling Stone. "Honestly, I don't have any worries at all, any concerns, because everything we're doing is legit. It's been researched. Everything has been basically confirmed that it's a green light and we're good. It's partly the people from the outside looking in, that aren't understanding the type of deals that were made behind the scenes that are worried."
Check out Soulja Boy's tweets assuring fans he won't be sued by Nintendo below.
See Photos of Soulja Boy's Different Looks Over the Years