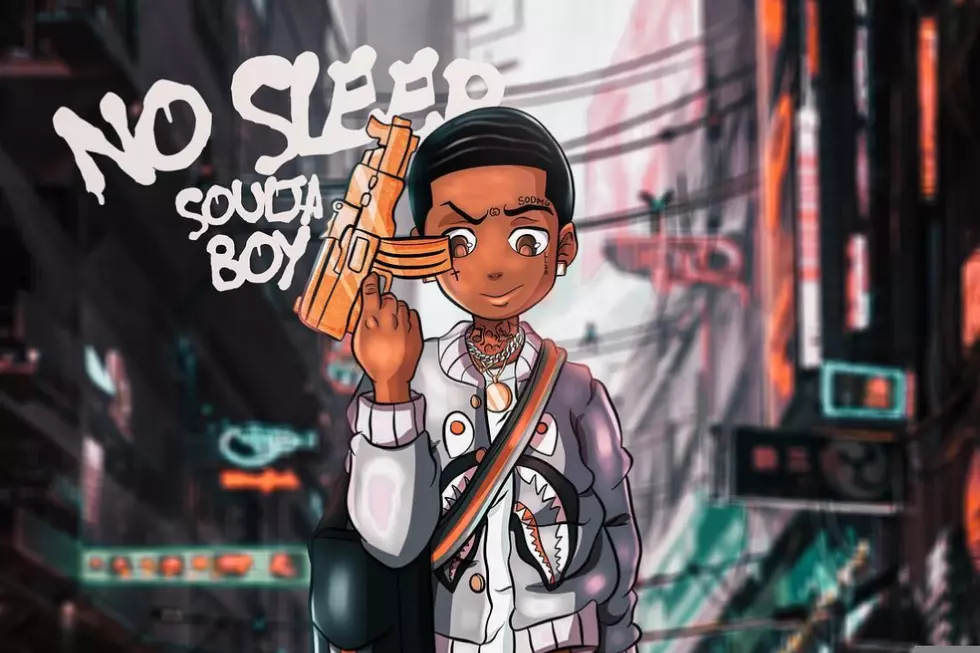 Soulja Boy Shares Surprise New Project 'No Sleep'
SODMG
It's a big month for Soulja Boy. Fresh off the release of his album Best to Ever Do It, the Mississippi rapper celebrated his birthday on Saturday (July 28) by sharing five new songs in the form of a new EP titled No Sleep.
Now 28 years old, Soulja continues to adapt to contemporary styles. The project features him flexing melodic muscles ("Hml") alongside a raspy monotone that resembles 21 Savage's deadpan ("Hellcat").
It follows a hard-working half-year by the internet pioneer. In addition tohis July 6 full-length, he also dropped the 20-song mixtape King Soulja 8 in February. All this output comes as we approach the 10-year anniversary of iSouljaBoyTellem in December.
Soulja himself seems to be feeling reflective. Last week, he posted an instant classic tweet, riffing on his breakout 2007 single. "In this world you either crank that soulja boy or it cranks you," he wrote.
More wisdom along those lines is available on his new project. You can listen to Soulja Boy's No Sleep below. You'll also find the tracklist, cover art and footage of his birthday party.
Soulja Boy's No Sleep Tracklist
1. "Hml"
2. "Hellcat"
3. "Yeah Yeah"
4. "Running This Like a Relay"
5. "I Got the Recipe"
See Photos of Soulja Boy's Different Looks Over the Years