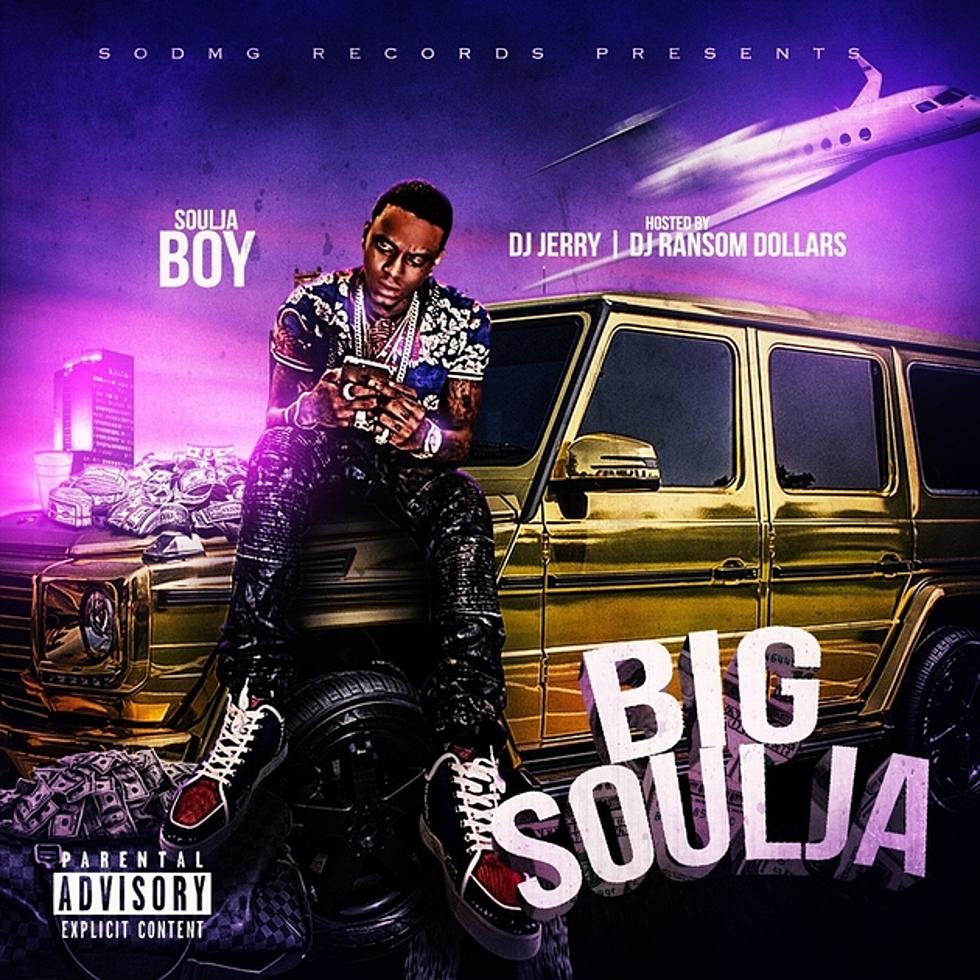 Soulja Boy Drops 'Big Soulja' Mixtape
SODMG Records
Soulja Boy is finally getting back to the music. After being embroiled in a beef with Chris Brown, the Atlanta rapper looks to move past it with his new mixtape Big Soulja. The 12-track project serves as a prelude to his Draco album, which is coming soon.
The "Crank Dat" rapper capped off his aforementioned feud with Brown by mocking the singer for backing out of their celebrity boxing match. Soulja Boy also referenced the restraining order that Karrueche Tran filed against Breezy.
"I'm just here to accept this W and hand this L to Chris Brown," Soulja Boy said in an Instagram video. "I'm pretty sure as y'all know by now, this nigga backed out the fight like a bitch, like I knew he was. Karrueche filed a restraining order against this crazy ass nigga… This nigga want to fight me over this girl and she just put a restraining order on this nigga. He can't be [within] 100 feet of this girl. Chris, take this L, nigga."
Hopefully that statement will end up being the last salvo in the rivalry. Check out the tracklist and stream for Soulja Boy's new mixtape below. You can also download the project for free via LiveMixtapes.
Soulja Boy's Big Soulja Tracklist
1. "Intro (Flame)"
2. "Big Soulja"
3. "Trappin' N Cappin"
4. "Walk in the Mall"
5. "Who the Fuck Is You"
6. "Bricks"
7. "Good"
8. "Gettin' to the Bands"
9. "Guap"
10. "Patek"
11. "Bazooka"
12. "Bankroll"
See Photos of Soulja Boy's Different Looks Over the Years