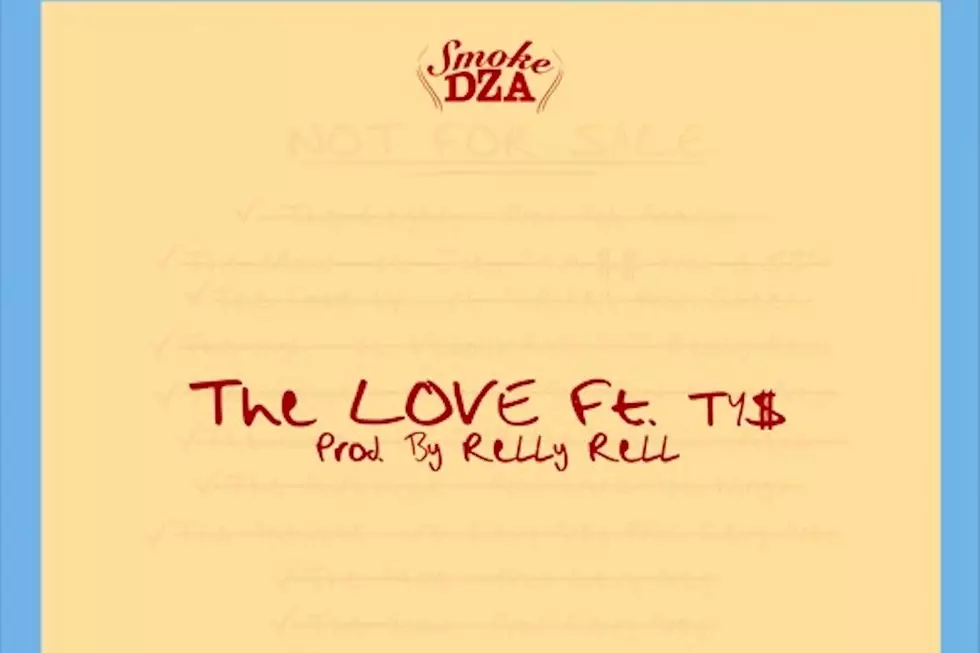 Smoke DZA Recruits Ty Dolla Sign for New Song "The Love"
Babygrande Records
With just a few days before his new album drops, Smoke DZA recruits Ty Dolla $ign to accompany him on his new single, "The Love," which he released last Friday (April 13). The new record provides a romantic soundtrack for the ladies, which is produced by Relly Rell.
"The Love" features the Harlem native praising his leading lady, pitching himself as being the perfect man for the woman of his dreams.
"All that losin' you been doin', now it's time to win, perfect/You don't need to flat tummy cleanse," he rhymes. "Tell 'em hold the tea 'cause you's a perfect 10/Greatest of all time, family is all fine/My style genuine, girl I love you long time."
The smooth instrumental contains a catchy hook featuring vocals from Ty Dolla, who croons about catering to his chick by showering her with money and affection.
"Say less, don't want no broke boy, huh/Say less, you wanna shop all day/Say less, you want it all your way," he sings.
DZA's new Not For Sale album drops this Friday (April 20), and will have guest features from Joey Bada$$, Dolla $ign, D.R.AM., Dom Kennedy, Bodega Bamz, Velous, Vado and Cozz.
Take a listen to Smoke DZA and Ty Dolla $ign's new song "The Love" in the stream below.
See New Music Releases for April 2018