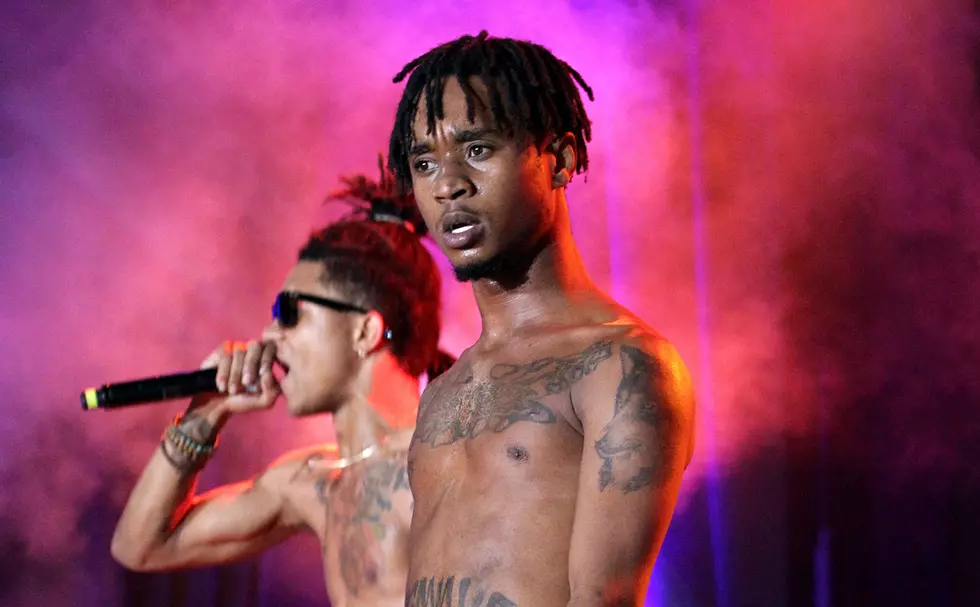 Slim Jxmmi Wants America to Come Together to Impeach President-Elect Donald Trump
Getty Images
Slim Jxmmi hopes the American people have as much passion for impeaching Donald Trump as they did for the Mannequin Challenge. The Rae Sremmurd member expressed his disdain for Trump and hoped to start an Impeach Donald Trump Challenge.
"America, look, we need to get Donald Trump the fuck out the office." Slim said in the above video. "I'm over here watching the news and shit, and they don't fuck with him. We in Paris, they don't even like him over here. He's crazy. He needs to stay off Twitter. You not a celebrity. You the fucking president. You know how all of us in America came together and did the Mannequin Challenge? Now, we need to come together and do the Impeach Donald Trump Challenge."
Trump supporters did not like the young rapper's statements and began attacking him on social media. This set off Slim Jxmmi, who fired back at all the Pro-Trump people commenting on his page.
"Y'all think I feel sorry for what I said?" Slim exclaimed. "I don't give a fuck, man. Fuck that nigga, man. Trump is not no good president. I don't know what the fuck going on with y'all. Don't know what the hell going through y'all minds. This nigga don't give a fuck about none of y'all. He been rich ever since he came out his momma's fucking pussy, nigga. Shut the fuck up talking to me. Get the fuck off my page! All you Trump supporters can eat my little dick. Like I said, Sremm Life, bitch."
The hip-hop world's antagonism with Trump and his advocates is ramping up ahead of Friday's (Jan. 20) inauguration. Waka Flocka and T.I. are just a few of the artists who have expressed their disapproval of Trump's presidency.
20 Hip-Hop Albums Turning 10 in 2017