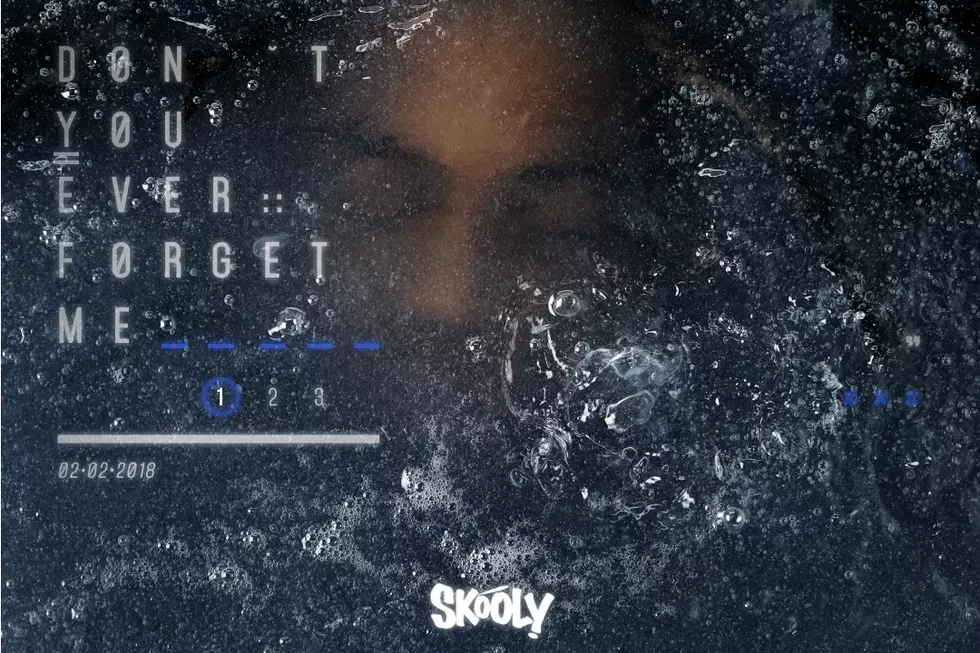 Skooly Pulls Up With New Song "Dirty Dawg 'Insane,'" Shares 'Don't You Ever Forget Me' EP Tracklist
2018 TRU
Just about two weeks after dropping his "Friend Watch" video, Atlanta rapper Skooly pulls up with "Dirty Dawg 'Insane,'" a new cut from his forthcoming Don't You Ever Forget Me EP. XXL's got the exclusive premiere.
Featuring bouncy piano and trap percussion, "Dirty Dawg 'Insane'" finds Skooly flexing on those that would doubt him as he reflects on his come-up. With honest lyrics and bits and pieces of melodious half-crooning, it definitely slaps.
"This ain't for no nigga, this here for my mama/This ain't for you niggas, this shit for my partna," he spits over the track.
Who produced it? "Buddha Blessed the Beat," Skooly tells XXL. "He's always been a friend of the label and I actually never knew he was as hard as he is. We locked it in and never looked back. His sound is kinda dark, it makes me feel like i have to express myself more blatantly. He was able to make me explain some things I've been trying to get off my chest for a while. He brought out the 'mean person' side of me, but it's still cool though. It still bounce."
Skooly, who dropped off his BacCWArdFeELiNgS project, last fall, says he drew inspiration for his new track from varying sources. "I get my ideas from a lot of weird, different things," offers the 23-year-old.
He continues, "I had the little vibe I my head for two-three days before recording. I was around a lot of dogs around the time and it just topped it off and I came up with the phrase, 'Dirty Dogs, they tell me I'm so insane, bitch, clean dog, I ain't got no fuckin mane, bitch/single, y'all, I ain't got no fuckin main, bitch.' I'm calling myself a dog, but I'm a clean dog. It's a lot of popping on this song but it's a dark kind of popping."
Skooly says his new EP, which will be the first of three. "The title, Don't You Ever Forget Me, is self-explanatory for the music and I'll get that point across in the bodies of the EP's," Skooly tells XXL.
"I dropped my first album a while ago and it did well and I sold out my first concert double," he adds. "I'm back, I'm here, and you can never forget me. To all the people I've helped, there's no way they can forget me. I've been known to wait a long time to release projects but I'm jumping out of that rhythm to do this, like a one, two, three punch, back to back to back. I'm on a different path, I'm here, I'm not playing."
Check out "Dirty Dawg 'Insane'" for yourself below. Pre-order Don't You Ever Forget About Me, which includes a feature from 2 Chainz, on  iTunes. The project drops on Feb. 2.
Skooly's Don't You Ever Forget Me Tracklist:
1. "Dirty Dawg 'Insane'" (Prod. by Buddha Bless)
2. "White Balenciaga" (Prod. by 217)
3. "Habit" Feat. 2 Chainz (Prod. by 217)
4. "Racist" (Prod. by Bobby Kritical)
5. "Leakin" (Prod. by SK)
6. "Turn It Down" (Prod. by Mario)
7. "Pain On Me" (Prod. by King Cee O)
See New Music Releases for January 2018