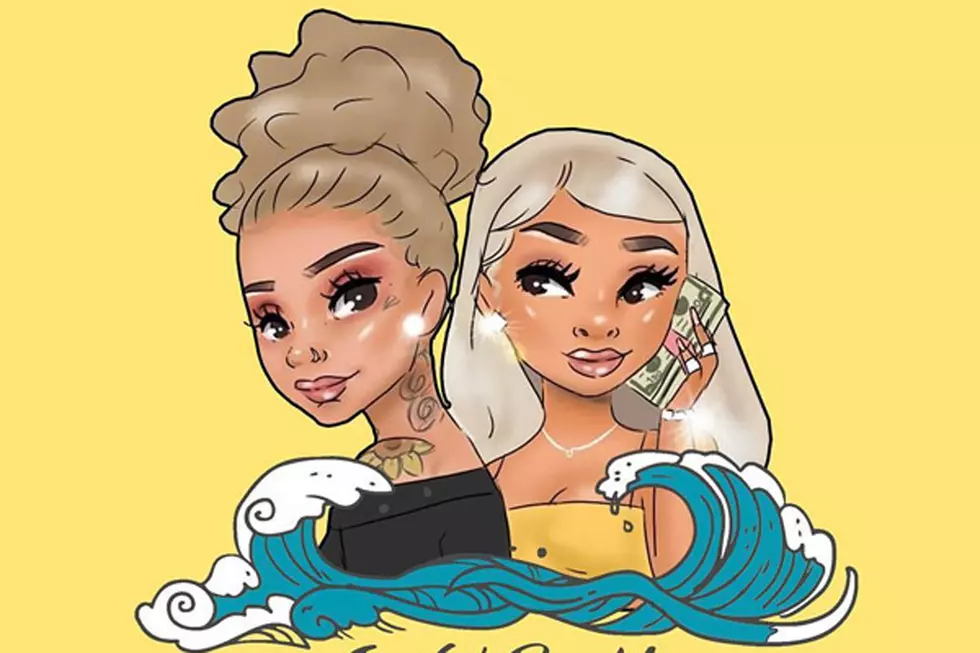 Saweetie and Kehlani Go Bar for Bar on "Icy Grl Bae Mix"
ICY / Artistry Records / Warner Bros. Records Inc.
We were first introduced to Saweetie last year with the release of her debut single and video "Icy Grl," which to date has over 35,000,000 views. On Friday (April 27), the Bay Area spitter teamed up with Kehlani for the track's official "Bae Mix," a play on where the two women were raised.
For the first time ever, Kehlani steps to the mic and delivers straight bars. "Got a bag from the label, I invested and I flipped that / I should write a book on how I muthafuckin did that," she spits before closing with a more aggressive flow. "Hyphy, hater you could fight me / Yeah, I beat the odds so I don't take that talking lightly / Fuck around and make your girl my wifey / Pearl-faced diamond on the bezel, keep it icy."
Saweetie comes through shortly after with a new verse, detailing how she holds it down while adjusting to fame. "Man the devil tried to break me, the devil tried to play me / I could have got here sooner if I let the devil sway me / But my prayers went up and my blessings came down / Thanking God everyday that ya girl above ground," the "Focus" rapper adds with confidence.
"My goal in music is to share my story," Saweetie told XXL for The Break. "I feel like we don't have that many storytellers nowadays. I don't want to be super serious but I want to have fun with my platform. I want to touch people, I want to be relatable and let girls know that you can go to college and still pursue what you want after that."
Listen to Saweetie and Kehlani's "Icy Grl Bae Mix" below.
Check Out the 2018 Hip-Hop Music Festivals You Need to See