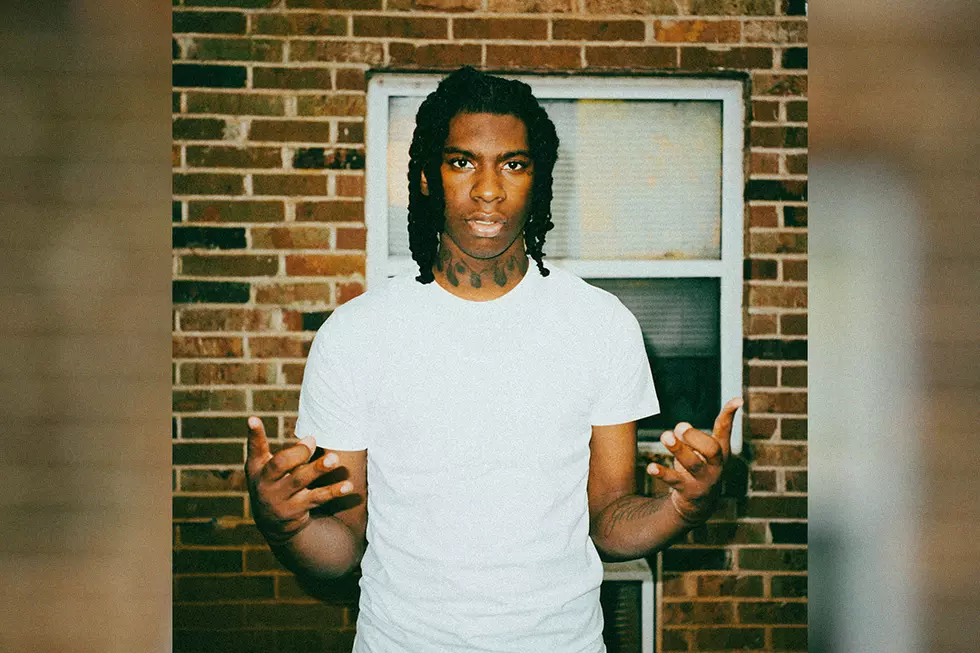 Rot Ken Arrested for Murder and Aggravated Assault Linked to April Shooting – Report
Shamaal Bloodman
Rot Ken has reportedly been arrested for murder and aggravated assault stemming from a shooting that occurred back in April.
According to a report published by The Augusta Press on Sunday (June 19), Rot Ken, born Kenneth Williams, has been arrested and is facing charges of murder and aggravated assault in Georgia. A police report from the Richmond County Sherriff's Office confirms that the 19-year-old "007" rapper was apprehended on June 7.
Why Was Rot Ken Arrested for Murder and Aggravated Assault?
Authorities say that Rot Ken has been identified as one of two murder suspects in a double shooting that left 24-year-old Austell, Ga. native Usaini Yunusa dead and 20-year-old Kobe Burns injured in on April 26. Around 6:00 pm that evening, Burns was driving a vehicle on St. Andrews Drive in Augusta, Ga. with Yunusa sitting in the passenger seat when Rot Ken and an unnamed associate allegedly exited their own car and began firing at the two men.
Following the shooting, Kobe Burns reportedly attempted to flee in the vehicle but crashed into a group of trees on Perimeter Parkway. Usaini Yunusa, an alleged gang member, was pronounced dead on the scene while Burns was taken to the hospital and later charged with driving under the influence.
Rot Ken Was Already in Jail When He Was Arrested for Murder and Aggravated Assault
The Augusta Press reports that at the time the murder warrant was served on June 7, Rot Ken was already locked up on an unrelated charge in regard to his probation. In the past, Rot Ken was convicted of possession of a firearm during the commission of a felony, burglary and theft by receiving stolen property.
What Is Rot Ken Known For in Hip-Hop?
Rot Ken has been on the rise in the rap scene for the past couple of years. The Augusta, Ga. rhymer started to blow up back in 2019 on the strength of the track, "Hope I Blow." In the years since, Rot Ken's most notable offerings include tracks like "No Mind" featuring Jetsonmade and the Taz Taylor-produced "007," which has racked up over 6.5 million streams on Spotify.
XXL has reached out to both Rot Ken's team and the Richmond County Sheriff's Office for statements on the matter.
Other Recent Legal Issues in Hip-Hop
Rot Ken's arrest for murder and aggravated assault follows an increased amount of legal issues rappers have been facing in recent weeks. While YNW Melly's double murder trial continues to unfold, Boosie BadAzz was arrested on federal gun charges just one day after the "F**k the Police" rapper expressed interest in becoming a lawyer.
See Rot Ken's Mug Shot After Being Arrested for Murder and Aggravated Assault Below
See 44 of the Longest Prison Bids in Hip-Hop History
C-Murder, Max B, B.G. and more.