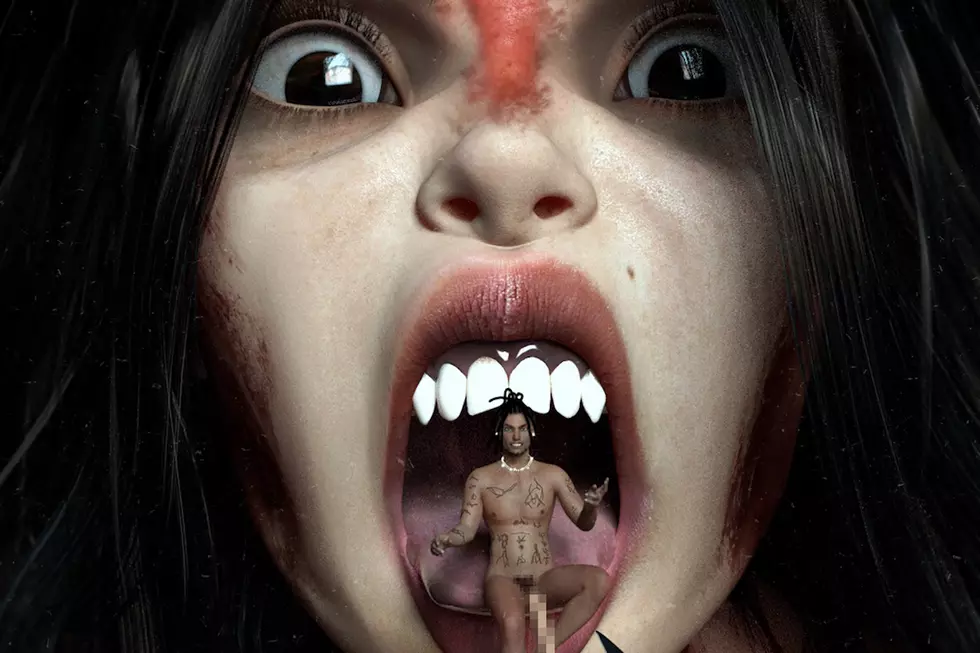 Robb Banks Drops 'Molly World' Album Featuring Chief Keef, Birdman and More
SS Records/EMPIRE
After building tons of anticipation, Robb Bank$ unleashes his brand new album Molly World for fans. The Florida rapper unveils the full project, which contains 14 total tracks and a slew of star-studded guests.
Bank$' new studio LP contains features from Chief Keef, who he teamed up with on his previous single, "Ride Wit Me," as well as Birdman, Famous Dex, Zoey Dollaz and Lil Gnar. The cover art for the album also has fans intrigued, which features an animated version of the entertainer sitting inside of a mouth. It was designed by anime artist Dree.
Molly World follows in the footsteps of his 2: Pillz project that he dropped at the end of 2017. Just before that, in September 2017, Bank$ released his Cloverfield 2.0 EP, which was met with critical acclaim.
Take a listen to Molly World by Robb Bank$ below and check out the complete tracklist.
Robb Bank$' Molly World Tracklist
1. "225"
2. "Ride Wit Me" Feat. Chief Keef
3. "Bring it Bak"
4. "SLS Freestyle"
5. "ILYSM" Feat. Famous Dex
6. "Lie 2me"
7. "Smoke" Feat. Zoey Dollaz
8. "I Need a 2nd"
9. "Griffith Did Nothing Wrong"
10. "Official"
11. "I'm That Nigga" Feat. Lil Gnar
12. "Over Here"
13. "Green Hearted" (iDigg) Feat. Birdman
14. "Let Da Beat Build" (Bonus Track)
See New Music Releases for March 2018