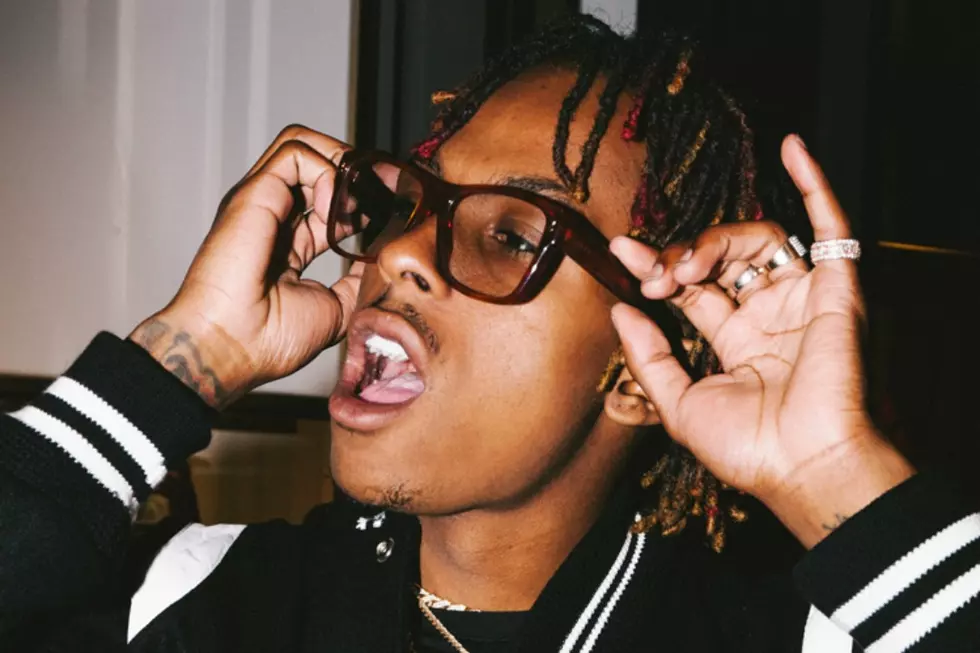 Rich The Kid's Manager Arrested for Threatening to Behead Flight Attendants
@NickieLeeRose
Having to use the bathroom after a flight has landed is a struggle many airline passengers have experienced, but for Rich The Kid, the rapper just couldn't wait for the plane to taxi to the gate.
According to TMZ, the "New Freezer" rapper tried to use the bathroom before his flight reached the gate on Tuesday (Jan. 9) and the incident ended with his manager getting arrested. American Airlines flight attendants apparently told the rapper to go back to his seat but he refused.
Rich The Kid's manager then got involved, allegedly getting into an argument with the flight attendants and threatening to cut their heads off. Once the flight made it back to the gate, police were there to greet Rich The Kid and his manager. While the rapper was not arrested, his road manager was booked for misdemeanor criminal threats.
The rapper documented his run-in with the law, claiming he was racially profiled by the airlines. "We get racially profiled on the plane 'cause I'm Black," Rich The Kid said. "Do not ride American Airlines. This is Rich The Kid speaking, and I'm letting you know that American Airlines will racially profile you."
In related Rich The Kid news, on Monday (Jan. 8), the rapper revealed his next project, Rich Forever 4, is one the way. "Rich Forever 4 is on the way *PAY ATTENTION*," he tweeted. "I'm dropping the best rap album of 2018!" the rapper said in a separate tweet.
XXL has reached out to Interscope Records for a comment on the rapper's recent incident.
Check out Rich The Kid interacting with police below.
See New Music Releases for January 2018