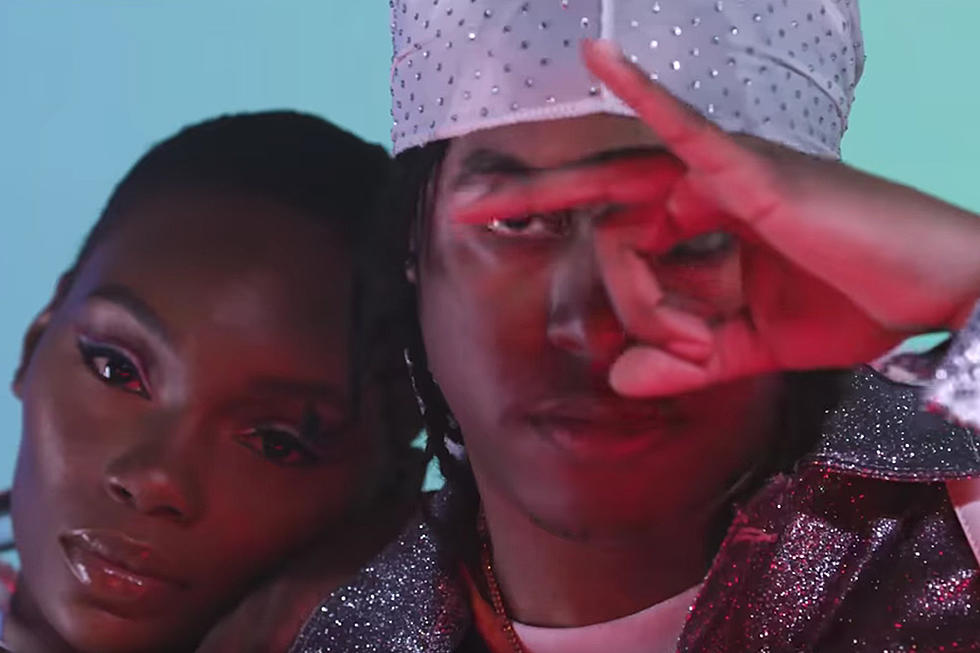 Crash Rarri Turns Into an Astronaut in New "Famous/Spaceship" Video
All Def Music via YouTube
Crash Rarri is a Columbus, Ohio rapper from the Insomniac crew. His style is best described as rhythmic and catchy, a mix of spacey beats and fun melodies. His newest video is for the song "Famous/Spaceship," where he aspires to live like a superstar. Don't forget to check out one of his previous videos, "Supastar" either, a track off Elevator and Hpnotiq's Iconiq Mixtape.
The David Wept-directed video starts with a little kid playing in his room with his favorite superhero, a Crash Rarri doll. The scene quickly changes to Crash Rarri standing in front of a luxury car with a beautiful woman; he also has on a sparkly, Rick James-esque jacket. The footage continues on, with Rarri hurtling through space and even donning an astronaut's helmet. He also has to dodge paparazzi at one point.
The song's hook is great, something you'll easily remember. "You can find me in the spaceship/Slide in with your shawty off the molly ready to take dick," he spits, rather disrespectfully. "I can't trust nobody, but my glockie and my cases/She just wanna smoke all of my weed, so shawty face it.
His verses let you know what kind of life he's living. "Chill out, turn 'em lights down/Blue at the blues, so I guess I be her type now/I was hittin' Gorilla Glue, so I guess we're on a flight now." The rapper lifestyle doesn't seem half bad, even though Rarri wants more from it. "They just wanna lay out with a nigga like a finger roll/I just wanna eat up on that pussy like a dinner roll," is also a funny set of lines.
Watch Crash Rarri's "Famous/Spaceship" below.
See New Music Releases for June 2018