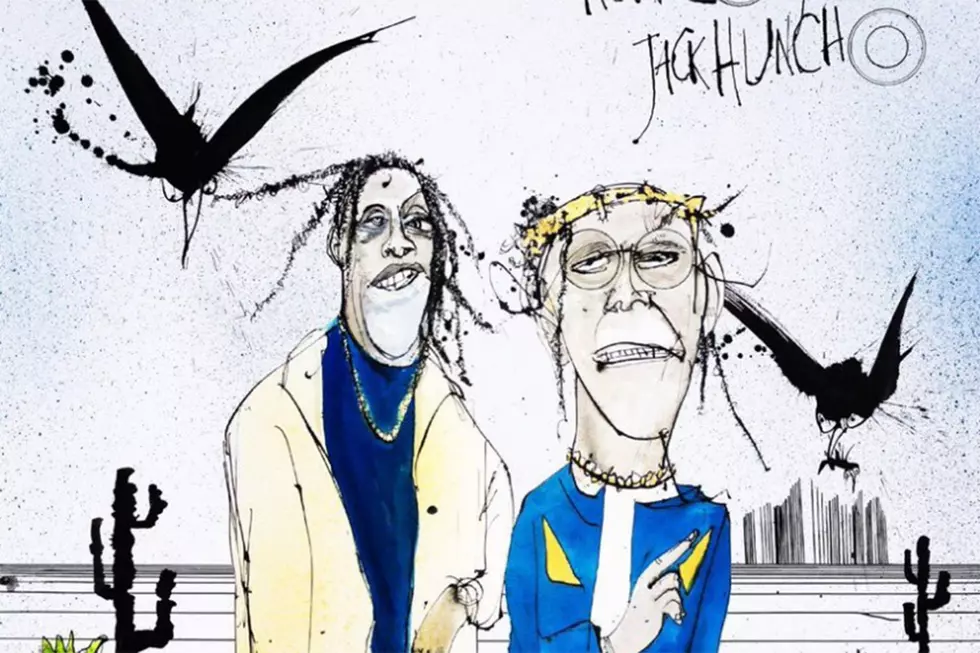 Listen to Quavo and Travis Scott's 'Huncho Jack, Jack Huncho' Album
Quality Control
The new project, which includes features from Quavo's fellow Migos members, Takeoff and Offset, finds Quavo and Scott tackling myriad instrumentals for 13 tracks worth of bangers. If you didn't know, the album title is a reference to each of the rappers' nickname; Quavo is Huncho and Scott's alias is Cactus Jack.
We got our first serious inkling that the release of Huncho Jack, Jack Huncho was imminent when Quavo and Travis Scott uploaded images of their name to social media. Posting the picture onto Instagram and Twitter this past Wednesday (Dec. 20), Scott wrote, "Sooner than u think !!!" And he was right.
Check out Huncho Jack, Jack Huncho below.
Quavo and Travis Scott's Huncho Jack, Jack Huncho Tracklist
1. "Modern Slavery"
2. "Black & Chinese"
3. "Eye 2 Eye" Feat. Takeoff
4. "Motorcycle Patches"
5. "Huncho Jack"
6. "Saint"
7. "Go"
8. "Dubai Shit" Feat. Offset
9. "Saint Laurent Mask"
10. "Moon Rock"
11. "How U Feel"
12. "Where U From"
13. "Best Man"
See New Music Releases for December 2017