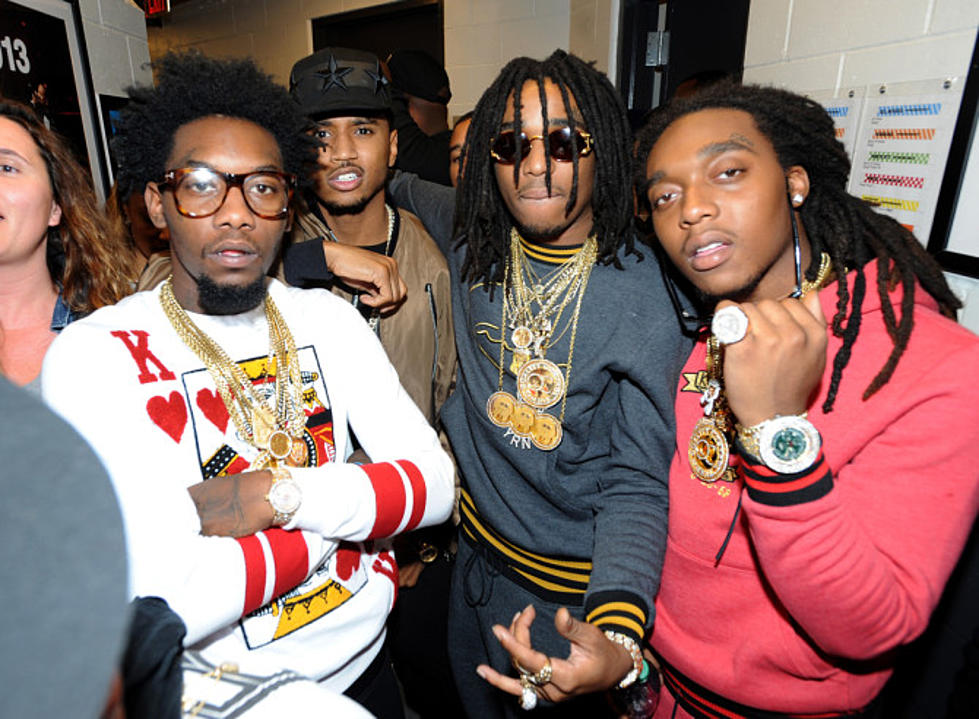 Migos Members Quavo and Takeoff Have Been Released, Offset Is Still in Jail
Getty Image
It looks Migos rappers Quavo and Takeoff are home free, except Offset. The Bulloch County Sheriff's Office tells XXL that Offset's bond was deinied by the D.A. office and he's going to have a hearing to see if the judge grants him a bond. The court date is still unknown. Reps for Migos declined to comment.
were arrested
over last Saturday (Apr. 18) after authorities allegedly discovered drugs and guns in their cars. According to Migos' Twitter account, two of the trio have been released from jail.
The young MCS were performing at Georgia Southern University's spring concert before getting arrested, along with other members of their crew. The "Versace" rappers were taken into custody in Statesboro, Georgia.
Quavo and Takeoff were arrested for misdemeanor marijuana possession, felony possession of a schedule II narcotic and carrying a loaded gun on school property. Offset faces an additional charge of gun possession by a convicted felon. Reports say that Takeoff and Quavo's bonds were set at $10,000 while Offset bond was denied.
XXL continue to update as the story progresses.