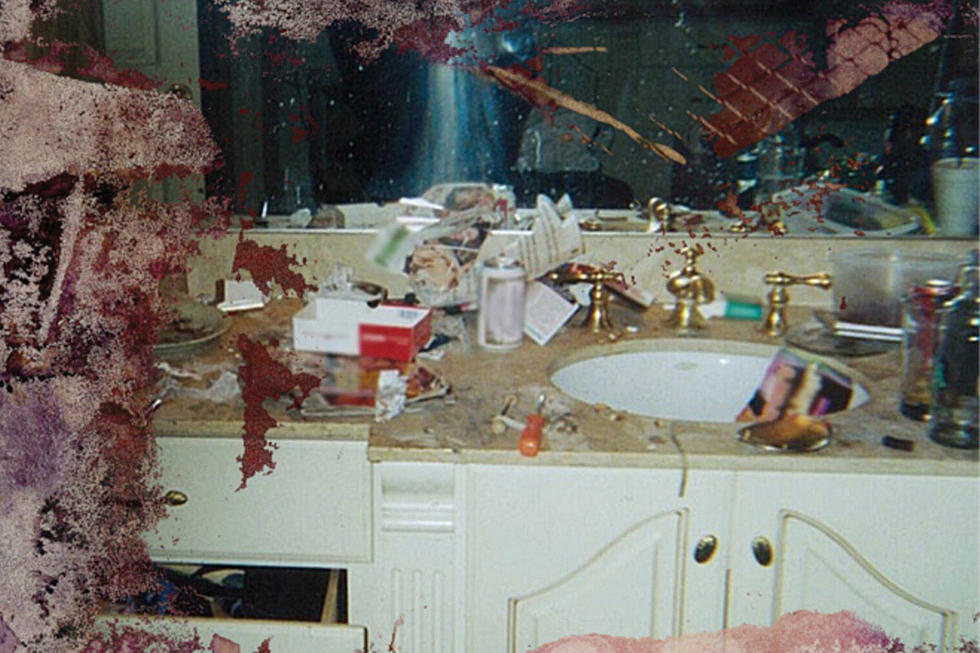 Pusha-T Releases 'Daytona' Album Featuring Kanye West and Rick Ross
G.O.O.D. Music
It's been nearly two years since Pusha-T released the mind-blowing Jay-Z collab "Drug Dealers Anonymous," which prompted excitement for the release of his third solo album. But in the time since then, the Virginia lyricist has mostly played the sideline. All that changes on Friday (May 25), with the release of the new LP, Daytona.
Pusha is going for quality over quantity on his new album, which only includes seven tracks. Yeezy announced last month he'd personally "been chopping samples from the sunken place" for the album. West produced all seven songs on the album as well. The project has seen at least three iterations during its conception. Originally titled King Push, the Dominion State rhyme slinger recently had a change of heart.
"I changed the album title from 'King Push' to 'DAYTONA' because I felt it didn't represent the overall message of this body of work," he recently wrote on Twitter. "'DAYTONA' represents the fact that I have the luxury of time. That luxury only comes when u have a skill set that your confident in."
The album art for the offering features a 2006 photo of Whitney Houston's bathroom full of drug paraphernalia, which Yeezy reportedly paid $85,000 to have licensed.
The early reviews are raving, with Nas allegedly crowning the project a classic. Pusha thinks the new album might be his most impeccable project to date. "My album is sooooooo good," Pusha wrote in a text that was revealed by Def Jam exec Steven Victor. "I'm scared to say it but I think it's flawless."
Listen to Pusha-T's Daytona album below.
Pusha-T's Daytona Album Tracklist
1. "If You Know You Know" (Produced by Kanye West)
2. "The Games We Play" (Produced by Kanye West)
3. "Hard Piano" featuring Rick Ross (Produced by Kanye West)
4. "Come Back Baby" (Produced by Kanye West)
5. "Santeri (Produced by Kanye West)
6. "What Would Meek Do" featuring Kanye West (Produced by Kanye West)
7. "Infrared" (Produced by Kanye West)
See New Music Releases for May 2018