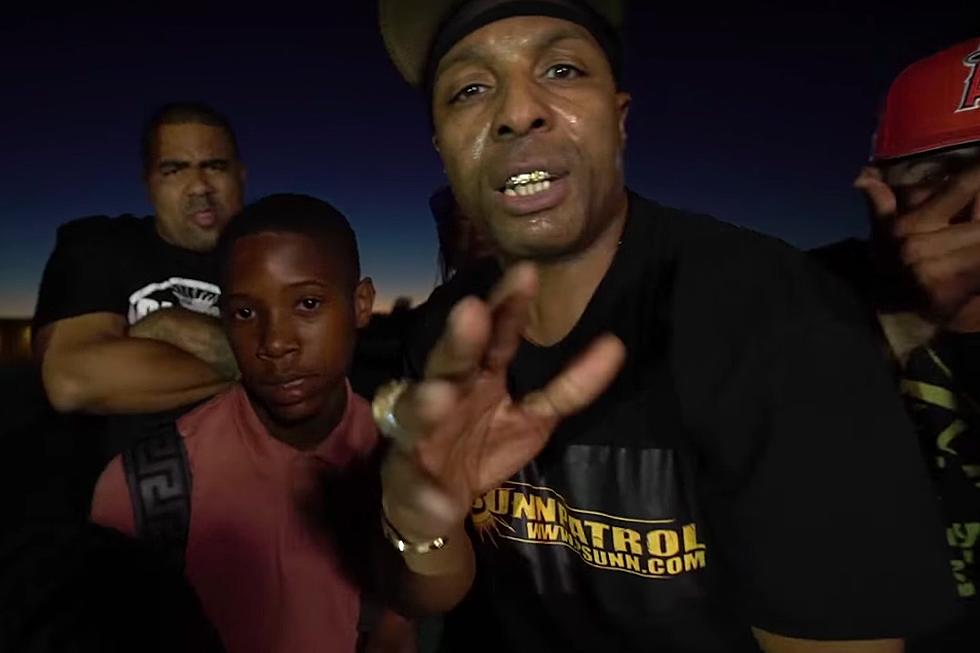 Prodigal Sunn Hits the Streets With His Entourage in "You" Video
prodigal sunn via YouTube
Prodigal Sunn has been keeping it low-key on the music front over the past few years, but now the Wu-Tang Clan affiliate is popping back into the spotlight. The Sunz of Man member releases the music video for his "You" single, which comes off of his recently released album from this past October.
While the visuals don't have a storyline, the focus remains solely on Prodigal Sunn and his entourage, who hype him up as he spits some hot bars over the smooth instrumentation. The MC is seen hanging out under some palm trees in the warm weather, with other shots of him mobbing out with his crew that includes a diverse age range of fellas.
Prodigal Sunn has been branching out more as a solo artist over the last 15 years, but has remained associated with Wu-Tang. He dropped The Spark album back in October, which contains a total of 17 new records from the veteran lyricist. The project has guest features from the likes of Ghostface Killah, Heaven Razah, Big Twins, Killah Priest and many more.
Watch the official music video for Sunn's "You," and be sure to listen to his new album here.
See New Music Releases for December