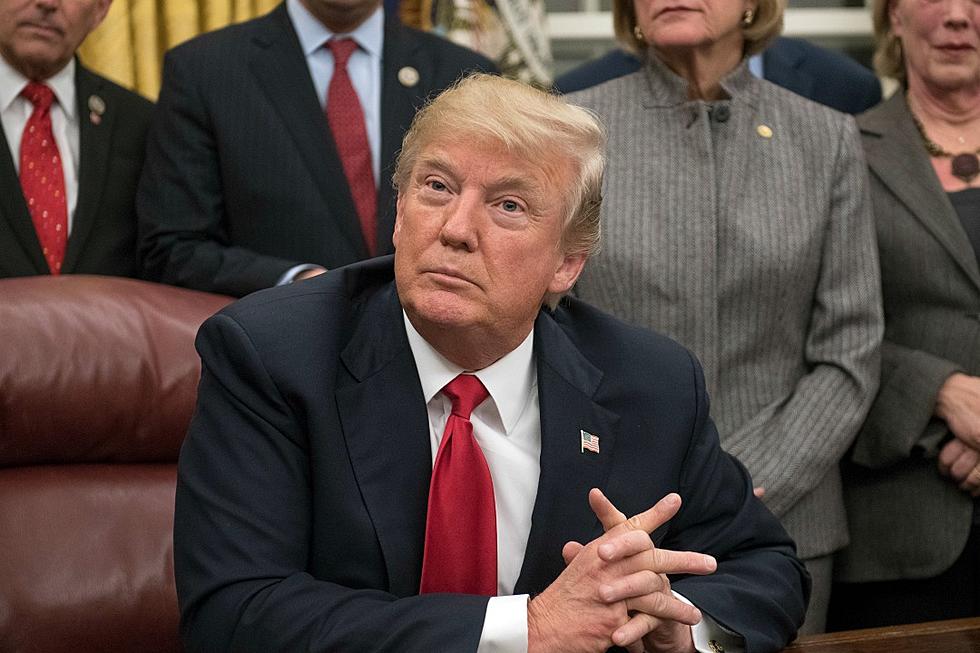 President Trump Reportedly Set to Pardon a Number of Hip-Hop Artists
Pool, Getty Images
After pardoning Alice Johnson at the request of Kim Kardashian, President Donald Trump is reportedly gearing up to pardon a number of rappers.
According to June 13 report from Vanity Fair, Trump's son-in-law, Jared Kushner, was given a list of more people to pardon by Kim Kardashian, which also includes hip-hop artists. "They're going to be pardoning a lot of people—pardons that even Obama wouldn't do," a source told the publication.
While it's uncertain which names appear on the list, it's believed that Kushner is trying to push the pardons as a way to repair his image with liberals and is "aggressively lobbying" Trump to pardon more people.
Kardashian worked closely with Kushner, Trump and Johnson to get 63-year-old Alice Johnson's sentence pardoned, even meeting with Trump at the White House. Johnson was sentenced to life in prison on a drug charge in 1996. Following Johnson's pardon, Kim thanked Trump and Kushner on Twitter, writing, "So grateful to @realDonaldTrump, Jared Kushner & to everyone who has showed compassion & contributed countless hours to this important moment for Ms. Alice Marie Johnson."
See New Music Releases for June 2018