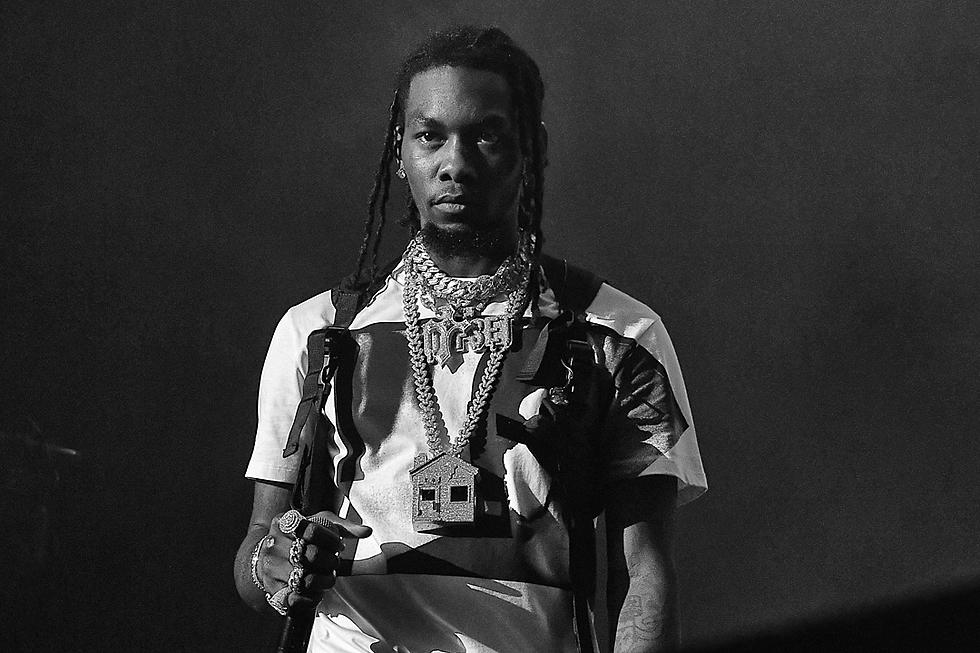 Police Claim Offset Weaved in Traffic Before His Arrest for Weapons Possession
Paras Griffin, Getty Images
Offset caused a pretty big stir in the rap community when he was arrested for weapons possession last Friday (July 20). Since that time, more details surrounding the case have surfaced.
According to a new report from TMZ, police pulled over Offset, birth name Kiari Cephus, after the rapper weaved in traffic and failed to "maintain his lane." This much actually falls directly in line with his arrest report, which indicated that the rapper was arrested for an improper lane violation. Now, police themselves have reportedly spoken on the matter.
In a few other important notes, Clayton County, Ga. law enforcement tell the celebrity news site that they found three firearms upon searching Offset's vehicle. As we know, the rapper was then charged with possession of a firearm by a felon, possession of a weapon during a crime, and possession of marijuana (one ounce or less), and an improper lane change. Offset was released from jail on Saturday morning, but based on his legal history, there's no way he's out of the woods yet.
Here's to hoping Offset can make it out of all of this okay.
Check Out the 2018 Hip-Hop Music Festivals You Need to See
https://www.youtube.com/watch?v=XCmdmCFx8wU&t=