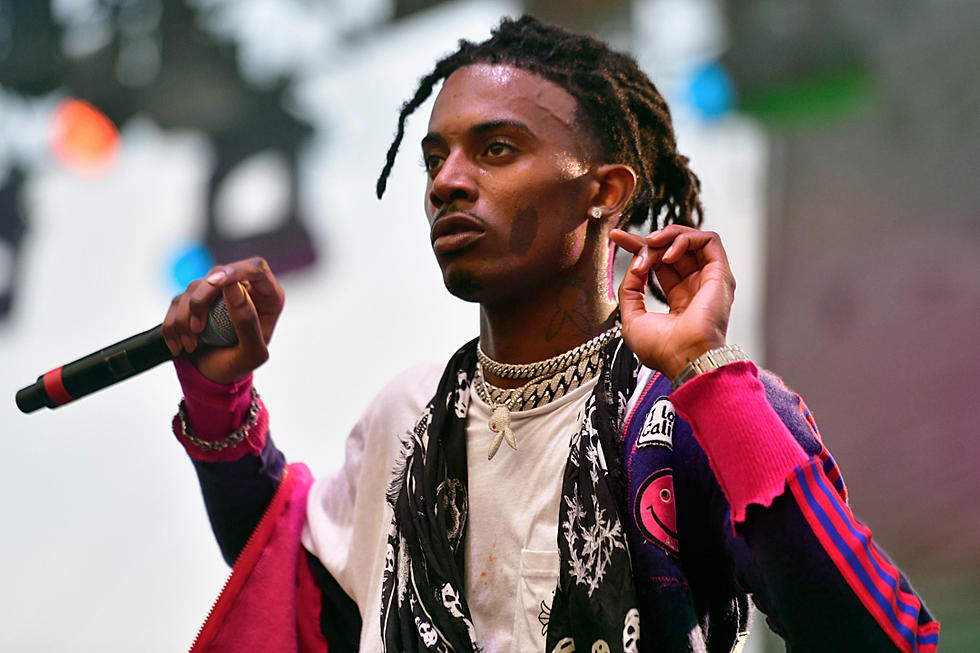 Playboi Carti Struggles With Severe Asthma During Tour
Frazer Harrison, Getty Images
It sounds like Playboi Carti had a rough time performing at 2018 Lollapalooza. One day after performing at the Chicago festival, the "Magnolia" rapper revealed Monday (Aug. 6) on Twitter that he's suffering from a serious case of asthma.
The worst part is Carti, currently touring with Sheck Wes, apparently never even knew he suffered from the severe lung condition. He learned the hard way.
"Breathing is so difficult for meh @ da moment!" he tweeted. "Literally scared to fall asleep on my back . i have da worst case of asthma. N never knew til today . to all my fans who suffer from asthma! I'm with u n #we as a whole must stay strong."
Playboi and Sheck have nine shows remaining on their summer tour that launched on July 24, including a gig tonight (Aug. 7) in Royal Oak, Mich. The Royal Oak Music Theater is still promoting the concert as scheduled. The pair's tour wraps in Atlanta on Aug. 18.
Carti is coming off the surprise release in May of his debut album Die Lit. The 19-song project includes the single "R.I.P." and the Nicki Minaj-assisted "Poke It Out," which the duo recently performed on Saturday Night Live.
He also made noise in recent weeks after a snippet of a Skepta collaboration titled "Cancun" leaked and sparked memes riffing on a line in which Carti raps, "My stummy hurt." We can only hope the line wasn't inspired by an asthma attack.
Read Playboi Carti's tweet about asthma below.
See Behind-the-Scenes Photos of Playboi Carti at 2017 XXL Freshman Shoot