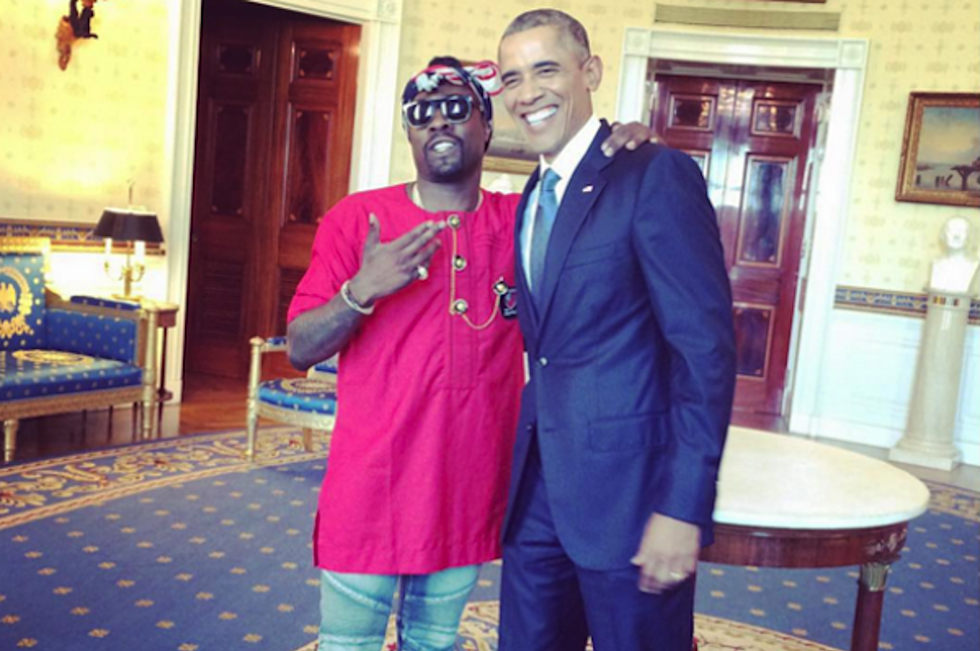 6 Pictures of President Obama With Rappers
Instagram
Throughout his presidency Barack Obama has made much more of a connection with the hip-hop community than presidents of the past. From the days of his presidential campaign, Obama has made it a priority to embrace hip-hop and it's resulted in some pretty great moments. His presidential run brought about Big Sean becoming the first rapper to perform at the White House in 2014 and Common reading poetry at the presidential residence in 2011. Let's also not forget when Chance the Rapper, J. Cole and other rappers attended the White House to talk criminal justice reform this past April.
Two months ago, Obama held a secret meeting with the rap community that included Rick Ross, Nicki Minaj, Common, Ludacris, Wale, Pusha T, Busta Rhymes, DJ Khaled, Timbaland and more. They were called for a criminal justice reform initiative called My Brother's Keeper. Each artist was individually selected for playing significant roles in fighting against the opportunity gaps young men of color often face. Kendrick Lamar has also worked with MBK, debuting the "Pay It Forward" video, a clip which highlights the importance of mentoring young children, in February.
To top things off, Obama just declared June African-American Music Appreciation Month.  In a written proclamation, he called Black music contributions "a vital part of our Nation's proud heritage" and "among the most innovative and powerful art the world has ever known."
Above check out a gallery of President Barack Obama with rappers.