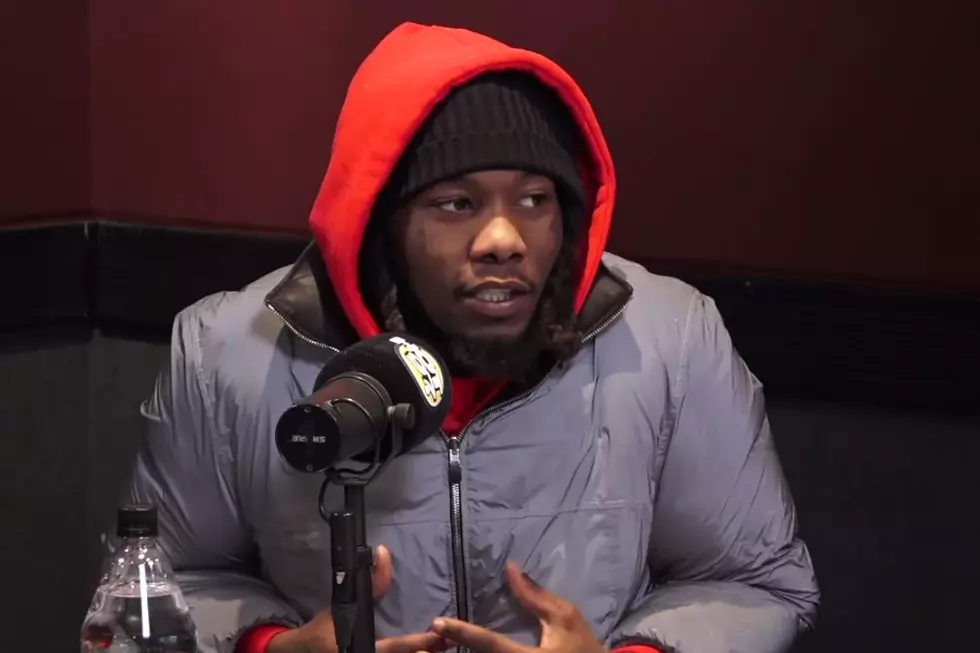 Offset Quits Drinking Lean
Hot97 via YouTube
"I'm getting off this drank, this lean. It was never a cool thing for me," Offset tells show host Ebro when asked how he was navigating through his personal drama and working on himself. "I never was putting pictures of me pouring it up and doing that. It became something I was doing, it became a hobby. It became something that I just gotta do. And then I started to notice like, 'I'm not gon' get to my full potential with this!' Then people start noticing that you love—like your mama tell you like, 'Son, you need to stop drinking that stuff.' I take that hard like, damn!"
A battle with a lean addiction is something Offset addresses on his Father of 4 cut, "North Star." "This is real rap, Offset sack 'em like Warren Sapp/Music like the trap, get the product and relapse," 'Set raps on the Allen Ritter and Metro Boomin-produced song. "Crown me the king, addiction to lean/But if I can't sip it then mama I can't even sleep."
Offset went to explain how the lean was leading him to make poor decisions, but ultimately, he's now on a better path.
Watch Offset's full Ebro in the Morning interview below.
See Photos of Migos' Different Looks Over the Years