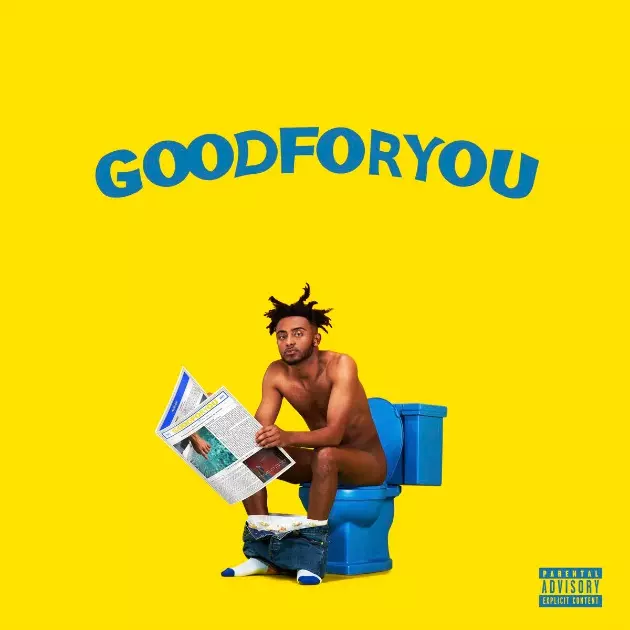 Offset, Nelly Among Features on Amine's 'Good for You' Album Tracklist
CLBN LLC/Republic Records
Aminé is just about ready to drop off his debut Good for You album at the end of next month, and we're finally getting our hands on the official tracklist. The project is slated for a July 28 release date, and should be available for pre-order Thursday night (June 29).
The tracklist for the Ethiopian-American rapper's new project reveals that the album will see guest features from the likes of Offset, Nelly, Ty Dolla $ign and Charlie Wilson, as well as a bonus track with Kehlani. Pre-orders for the album will include his triple platinum smash hit, "Caroline," as well as "Turf," "Blinds," and "Heebeejeebies."
The 2017 XXL Freshman has had a stellar year so far, as he's earned himself a platinum plaque, while the music video for "Caroline" has already earned over 170 million views on YouTube. Now, the anticipation around his debut album is at an all-time high.
Take a look at the official tracklist for Good For You below, and keep it locked for the its release on July 28. In case you missed it, hear his "Red Mercedes" remix with Missy Elliott and AJ Tracey.
Amine's Good For You Tracklist
1. "Veggies" Feat. Ty Dolla $ign
2. "Yellow" Feat. Nelly
3. "Caroline"
4. "Hero"
5. "Spice Girl"
6. "Stfu"
7. "Wedding Crashers" Feat. Offset
8. "Sundays"
9. "Turf"
10. "Blinds"
11. "Dakota" Feat. Charlie Wilson
12. "Slide"
13. "Money"
14. "Beach Boy"
15. "Heebiejeebies" Feat. Kehlani (Bonus)
Here Are 19 Rappers Going Platinum in 2017