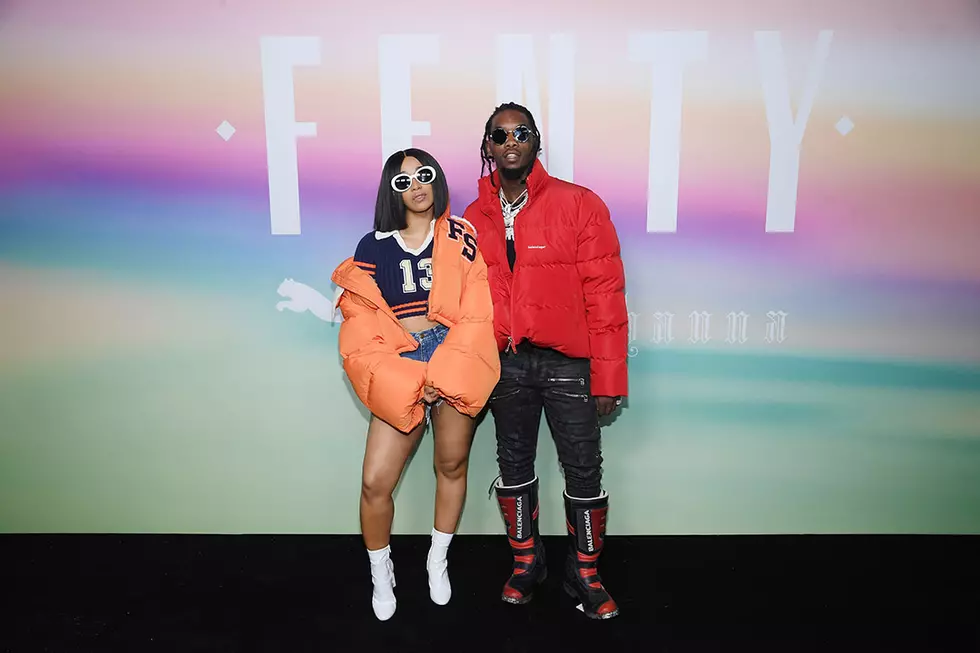 Offset Loves Cardi B Despite What Haters Think
Dimitrios Kambouris, Getty Images
The Migos continue the promotional run for their new album, Culture II, recently stopping by New York City and conducting a sit-down with DJ Envy, Charlamagne Tha God and Angela Yee on The Breakfast Club.
"I ain't know what that meant," he says of his use of the word "queer" on YFN Lucci's "Boss Life," echoing his apology following the incident. "I really didn't know what that meant. I really don't want to talk about that. But it's all love. I got love everywhere. I don't know what they talking about. I'm big on fashion, myself, so I got love for everybody. I ain't ever been [one to] discriminate on nobody."
Offset also maintains he is innocent of creeping on Cardi B. "False allegations," he calls rumors that he cheated on the "Bodak Yellow" MC after video leaked from his phone that appeared to show a nude woman in the rapper's hotel room. "I love my wife. I don't care. A lot of haters out here. They think it's fake. It's real though."
Check out the entire interview below, where Migos talk about the grind coming up in the game, the Atlanta rap scene, new collabs and more.
See 60 Hip-Hop Albums Turning 20 in 2018