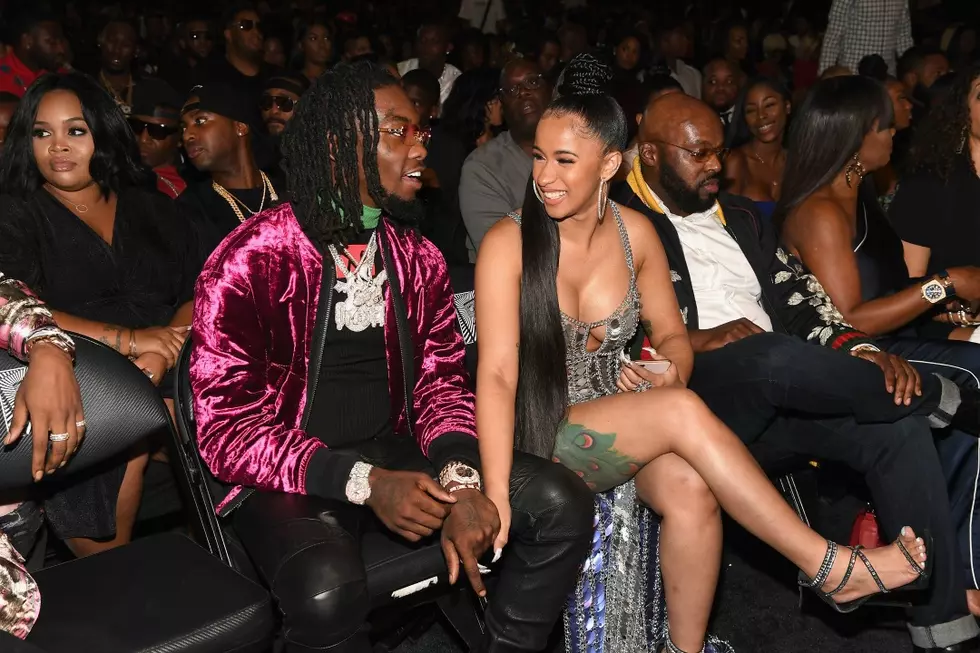 Offset and Cardi B Link on New Song "Um Yea"
Paras Griffin, Getty Images
Quality Control Music's new compilation, Control the Streets Vol. 1, is here and it's lit. The offering features 30 new tracks from the label's roster, including the Migos, Lil Yachty, Lil Baby, Kollission, City Girls, and plenty of high-powered features like Kodak Black, Young Thug, Tee Grizzley, Nicki Minaj and Travis Scott. With so much material and so many collabs, its only right that newly-engaged couple, Offset and Cardi B put it down on the single, "Um Yea."
Produced by DJ Durel, the track rumbles with deep 808s and persistent hi-hats. Offset hops on first, spitting, "Don't I look like I'm the shit lil' nigga?/Look at my motherfuckin' wrist lil nigga/Thought you had hits but you missed lil nigga/Why you keep starin' at my bitch lil nigga?/You, little niggas, keep gossiping/You should go work for the blogs and them/Don't fuck with the gang, they the opposite/Pop at them niggas, apocalypse."
Bardi brings up the rear. "I'm in the spot these whack bitches is competing for (weak, who?)/Matter fact I'm that bitch that's really eating the most (hrrr)/I'm with your nigga 'cause he know just how treat a ho (splurge)/Let's talk money in Spanish 'cause I can speak it in both (díme)/I been ballin' kinda like when Derek Jeter rose (woo)," she spits.
A match made in trap heaven.
Listen to Offset and Cardi B's "Um Yea" below.
See Fans' Reactions to Offset and Cardi B Getting Engaged