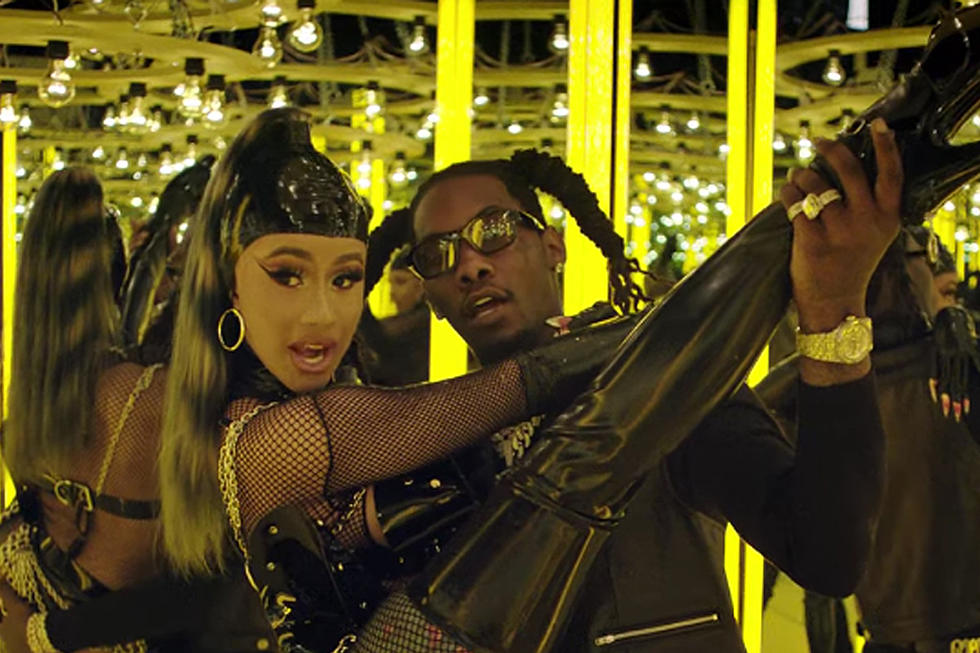 Offset "Clout" Video Featuring Cardi B: Watch
MigosATL via YouTube
Unleashed Wednesday (April 17), the video features clips of Offset and Cardi bouncing around a lemon-tinged space as the song soundtracks the Daniel Russel-directed party.
Offset starts off by playing the catchy piano loop on a yellow, grand piano. Afterward, the Georgia native performs his verse in a room full of mirrors before his wifey comes through to shut 'Set down with her provocative dance moves.
Cardi keeps the black and yellow theme alive by rapping her verse while rocking Pikachu blonde hair and sitting in an immense pile of lemons. In another scene, Bardi continues her verse while twerking in her husband's lap in a dominatrix-style outfit and a Cheetah-patterned wig.
The video comes after Offset claimed his wife for inspired bartenders and strippers to feel comfortable enough to enter the rap game. In a tweet posted April 5, Offset claims the Bronx native is the reason why "startenders" have been infiltrating hip-hop in recent years.
"Every bartender stripper with the dream of getting out the club it's nun wrong with that but my wife help guide ur life to try to rap all u dumb ass ppl at home on couch tweeting suck my balls not talking bout established artist like the legands[sic] and the ones before Cardi," Offset tweeted.
Watch Offset and Cardi B go off in their "Clout" video below.
See Cardi B's Different Looks Over The Years