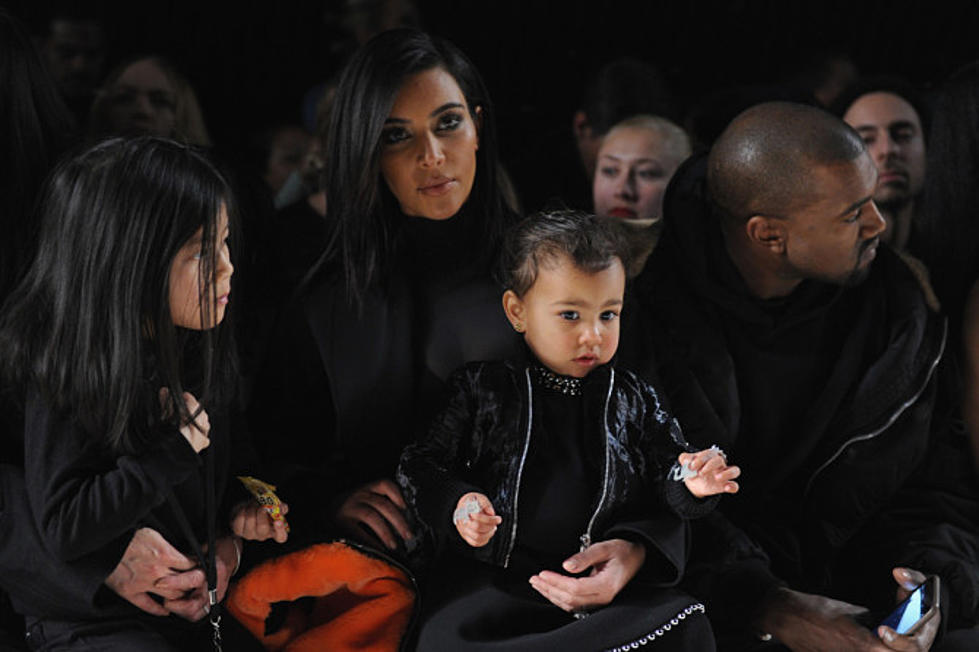 Kanye West Has Daughter Baptized in Jerusalem
Getty Image
Kanye West, his wife Kim Kardashian and Kim's sister Khloe Kardashian traveled to Israel yesterday (Apr. 13) to baptize their 22-month old daughter, North West. The power couple made the impromptu visit to the Old City, where they were surrounded by tons paparazzi as they honored baby North. The ceremony took place at the 12th century Saint James Cathedral in the Armenian Quarter.
After the baptism, Kimye had lunch with the mayor of Jerusalem, Nir Barkat. "We raised a toast to Jerusalem," Barak told reporters, according to Billboard. "I asked them to be ambassadors of Jerusalem and to spread the message around the world that Jerusalem is open and everyone is wanted here."
Prior to arriving in Jerusalem, 'Ye and Kim visited Armenia, where the Kardashian sisters paid tribute to the victims of the Armenian Genocide of 1915 on the 100th anniversary. A day before the couple arrived in Israel, Kanye delivered a surprise concert for Armenian fans, where he got so into the performance that he jumped in the Swan Lake.
Yeezy had plans to deliver a similar performance outside of Jerusalem's Tower of David Museum, but the show was cancelled due to time constraints. Today (Apr. 14), the couple continues their regional tour, hitting the nearby Jordan.
Watch the video of North West's baptism below and peep the photos here.