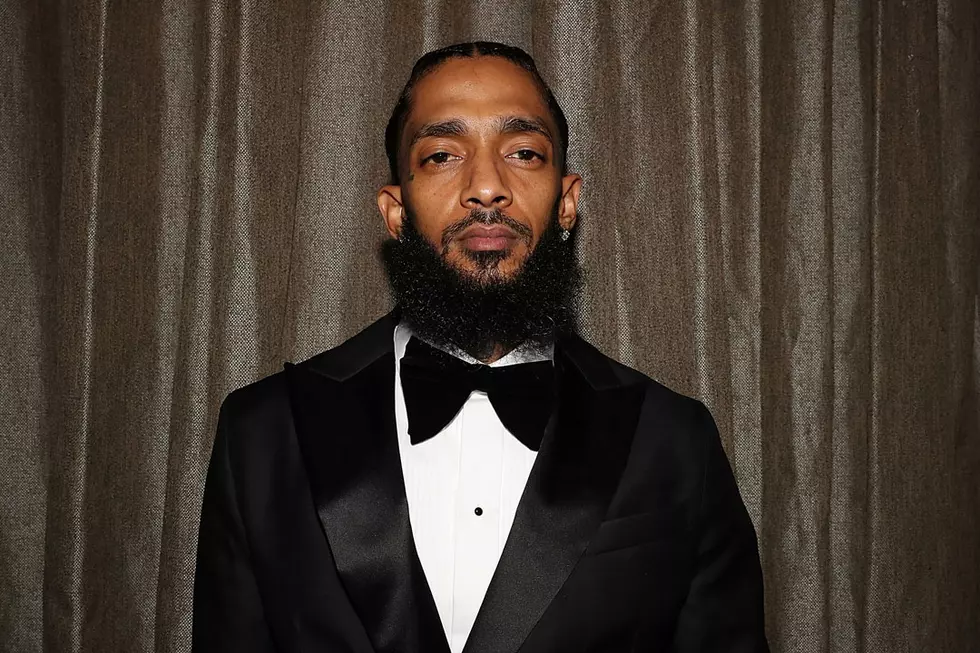 Nipsey Hussle Was Creating Foundation for Young People Before His Death: Report
Shareif Ziyadat, Getty Images
Nipsey Hussle was reportedly in the process of establishing a charitable foundation before he was gunned down in front of his clothing store, The Marathon, on March 31.
On Wednesday (April 17), TMZ reported that a source close to Nipsey's family says the L.A. native was working with local schools to rebuild playgrounds, helping improve public parks in Crenshaw while moving forward with STEM (science, technology, engineering and mathematics) programs for students.
According to L.A. City Councilman Marqueece Harris-Dawson, Nipsey had already begun making his dreams a reality by donating shoes to kids at 59th Street Elementary and repaving the school's basketball courts.
Along with running The Marathon and the other 14 businesses in his name, Nipsey was also involved with Destination Crenshaw, which is a beautification project that aims to turn a 1.3 mile stretch of Crenshaw Blvd. into an open-air art museum. Nipsey's family plans to keep his philanthropic endeavors alive via his foundation.
Shortly after the news of his passing broke, more details about Nipsey's work outside the studio began to surface. Los Angeles Police Commissioner Steve Soboroff stated that he was planning to work with the slain rapper to figure out a way to reduce gang violence and that the LAPD still plans to achieve that goal.
In addition, Nip's business partner David Gross recently revealed details about their plans to open a resort and casino in Las Vegas. Gross said that he will move forward with their plan to open the resort and casino in 2020.
XXL has reached out to Nipsey's team for comment on the foundation.
See Photos of Nipsey Hussle's Different Looks Over the Years