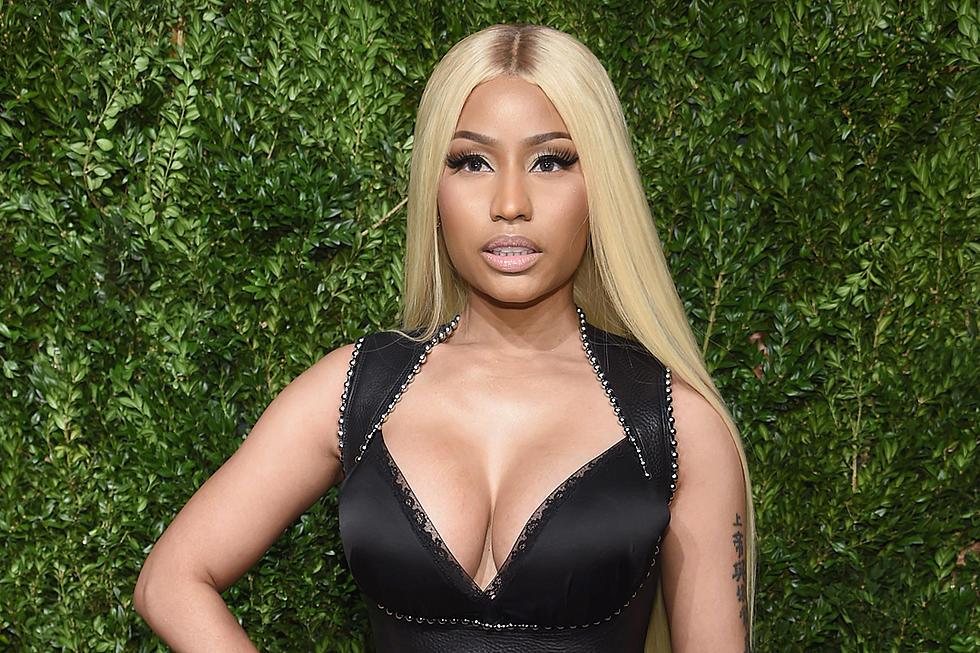 Nicki Minaj Teases Upcoming North American Tour
Dimitrios Kambouris, Getty Images)
Nicki Minaj hasn't dropped a new album yet but the rapper is already teasing a North American tour.
Replying on April 22 to a fan who asked her to visit the United Kingdom first, Nicki said she would be touring the United States before heading out "all around world." The "Barbie Tingz" rapper also shared another surprise for her fans, hinting at a meet and greet.
"US first. Then ALL AROUND THE WORLD. BUT THERE'S another surprise you won't know. Bwahaaahahaaaaaa," she tweeted. "The ones at the tour will be elevated to Team Minaj ELITE. Yes, I'm leaning towards M&G's. Only cuz my babies been so patient. But pls don't hold me to it. Love, #ChunLi."
As for tour dates and venues, Nicki didn't reveal any more details but did say the trek will be an arena tour. "It's inside babe. Arena Tingz," she replied to a fan asking for an indoor tour.
I'll perform a song you never heard b4," she tweeted. "My fave on the album. plus my second song. You can prob guess what that's gonna be."
Check out Nicki Minaj's tweets about a possible tour below.
See Photos of Nicki Minaj's Different Looks Over the Years