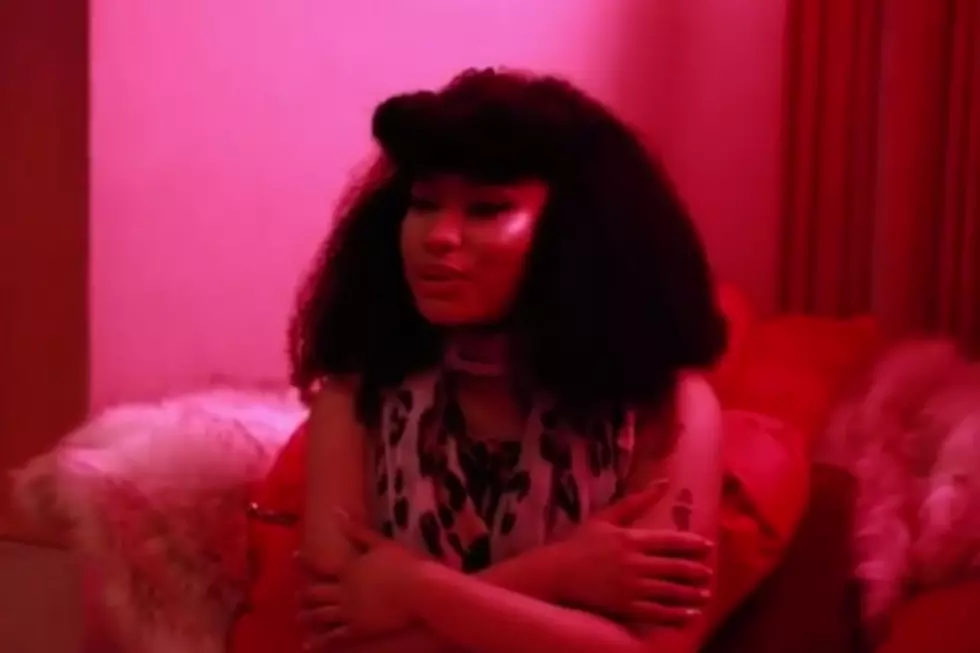 Nicki Minaj Admits She Overcame Physical Abuse in 'Queen' Documentary Teaser
@NickMinaj via Instagram
Nicki Minaj continues the rollout of her Queen album with a new Queen documentary. From the looks of two teasers for the upcoming film, Minaj appears to be getting very personal.
On Tuesday (Oct. 2), the Young Money rapper posted two snippets from the forthcoming documentary on her Instagram page. Both clips find Nicki sitting in a room bathed with a reddish light and getting into some serious topics of abuse and having to overcome it in order to put out music for her fans.
"My mother would let my father be violent with her," she explained in one video. "And she always brings up this story. As a little girl, I would stand in front of my mother and go like this," she added, displaying a blocking motion.
She continued, "I vowed, that's why maybe some people would describe me as abrasive or bitchy or whatever, because I vowed from that age no man would ever abuse me, call me out my name, treat me like that. Then, all of a sudden, that was my life."
In a second clip, she talked about how her personal issues hurt her inspiration to make music. "Who was I gonna inspire when I had nothing in me to give?" she added nearly in tears. "Like, I let one human being make me feel so low that I didn't even remember who I was. I was scared to get in the studio. I didn't believe in myself."
Sheesh. It looks like this is going to be heavy. Though there is no release date, Nicki noted in the caption that the doc will be coming soon.
Check out the teasers for Nicki Minaj's new Queen documentary below.
See Photos of Nicki Minaj's Different Looks Over the Years